Necrotising Fasciitis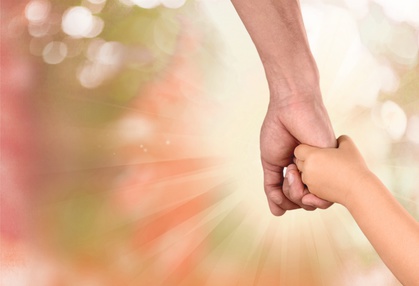 Can I Get Compensation for Necrotising Fasciitis in the Buttocks?
Necrotising fasciitis is a fast-moving and deadly infection which generally develops in the limbs, abdomen or saddle area. For those who survive, its long-term impact can be both devastating and disabling.
An early diagnosis of necrotising fasciitis is crucial to minimising the impact of this shocking illness. A delay in diagnosis will inevitably delay the commencement of treatment and this can lead to a greater risk of disability or mortality.
Symptoms of necrotising fasciitis in the buttocks
A key symptom of necrotising fasciitis is intense pain. This is usually accompanied by swelling and tenderness. A patient who is developing necrotising fasciitis in the buttocks may find it extremely difficult to sit down or lie on their back. They may find it almost impossible to walk due to the pain.
Their condition may have developed due to a variety of problems such as the following:
An undiagnosed or untreated abscess in the region of the buttocks or groin
A pressure sore
A development of fournier's gangrene which is a form of necrotising fasciitis which develops around the genital area
Case study
Despite the fact our client was elderly and at risk of developing a pressure sore in hospital, there was little attempt to prevent this happening during his extended stay in hospital. Patients should be assessed for this possibility and, if necessary, may require a special mattress or to be moved regularly to avoid a pressure sore developing.
By the time our client was diagnosed with necrotising fasciitis, there was little that medical professionals could do to save him.
The impact of necrotising fasciitis in the buttocks
Necrotising fasciitis usually requires extensive surgical removal of tissue in order to halt the spread of the infection. This can leave the patient both deformed and disabled as well as having significant scarring.
Where the effects of the infection impact on the bowel, it may also be necessary for the patient to undergo a colostomy to provide either temporary or permanent alternative removal of faeces.
Not only is the physical and psychological impact of this illness both destructive and disabling, it can have significant impact on the individual's ability to work or function independently.
Medical negligence
Medical professionals might be considered to have acted negligently if they failed to diagnose or treat a condition such as a pressure sore or abscess, thereby allowing the patient to develop necrotising fasciitis.
It might also be appropriate to make a compensation claim if it is considered that the standard of care in a medical facility contributed to the patient developing this appalling condition.
Speak to a solicitor
If you or a loved one are struggling with the long-term effects of necrotising fasciitis, due to poor medical care, contact us today.
A specialist medical negligence solicitor will discuss your situation with you are advise you as to the suitability of making a claim for compensation.
Please call us free on 0800 234 3300 (or from a mobile 01275 334030) or complete our Online Enquiry Form.

---
Testimonials
"Before we contacted you we had no real idea that we had grounds for a medical negligence claim but after speaking to you if became clear that Wendy was indeed treated poorly. Chris took the time to explain what was happening and kept us to speed. Our deepest gratitude to you all and Chris in particular."
"I would like to say a big thank you to you for making this whole process easy and relatively painless. You kept me informed throughout and you were always polite and courteous in all forms of communication. I would not hesitate to recommend you to friends and family, so a really big thank you and I wish you all the best in the future."
» Read More Medical Negligence Testimonials?

Free Nectorising Fasciitis Guide