Necrotising Fasciitis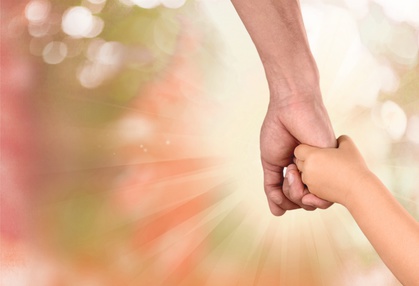 Can I Get Compensation for a Late Diagnosis of Necrotising Fasciitis?
If an unnecessary delay in diagnosing necrotising fasciitis causes the patient to suffer a poor long-term outcome, it may be appropriate to make a claim for compensation against the relevant medical professionals.
The impact of necrotising fasciitis
A delay in diagnosing necrotising fasciitis can result in the death of the patient. This fast-acting infection can spread through the body, threatening multiple organ failure within days.
A patient who survives this horrific infection is, nonetheless, likely to suffer on-going and debilitating effects including the following:
Extensive scarring
Physical deformity due to extensive debridement, or surgical removal of infected tissue
Amputation of a digit, a foot, hand or limb
Loss of bowel function and the need for a colostomy if the bowel has been affected. Necrotising fasciitis tends to affect the extremities or abdomen so this is a distinct possibility
Damage to the genitalia if the patient has suffered from fournier's gangrene, a variant of necrotising fasciitis
In the long-term, the impact is likely to be substantially detrimental to the patient's everyday life. It may be difficult or impossible to return to work, meaning that the patient's income and financial stability is reduced. The patient may struggle with long-term independence if their physical integrity has been damaged by the need for an amputation. They may need to undergo considerable physiotherapy as well as further surgery to try to restore function.
In addition to the physical effects listed above, the experience of the trauma of a necrotising infection and the accompanying surgery can produce a significant and long-lasting psychological impact on the patient.
The impact of a necrotising fasciitis infection can, if diagnosis is delayed, be utterly life-changing. Any delay can allow the further development of the infection and increase the chances of mortality or, at the very least, increase the severity of the patient's long-term symptoms.
Diagnosis
Necrotising fasciitis is fairly rare so diagnosis requires a high level of suspicion and willingness to act on that suspicion.
If a patient attends their medical professional with symptoms of intense pain, swelling and redness in the area of a cut or wound, the possibility that they are developing necrotising fasciitis should be considered.
The context of the patient can also contribute to an accurate diagnosis as a patient with a wound or who has recently undergone a surgical procedure is at risk of developing necrotising fasciitis.
Speak to a solicitor
If you or a loved one are suffering the terrible long-term effects due to a delay in diagnosing necrotising fasciitis, give us a ring today.
We are a specialised team of medical negligence solicitors with considerable experience in supporting necrotising fasciitis claims.
Please call us free on 0800 234 3300 (or from a mobile 01275 334030) or complete our Online Enquiry Form.

---
Testimonials
"Before we contacted you we had no real idea that we had grounds for a medical negligence claim but after speaking to you if became clear that Wendy was indeed treated poorly. Chris took the time to explain what was happening and kept us to speed. Our deepest gratitude to you all and Chris in particular."
"I would like to say a big thank you to you for making this whole process easy and relatively painless. You kept me informed throughout and you were always polite and courteous in all forms of communication. I would not hesitate to recommend you to friends and family, so a really big thank you and I wish you all the best in the future."
» Read More Medical Negligence Testimonials?

Free Nectorising Fasciitis Guide