Necrotising Fasciitis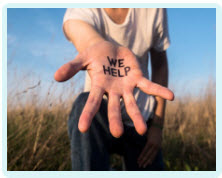 Acute Cholecystitis Causing Necrotising Fasciitis
Necrotising fasciitis is an aggressive infection that can be fatal within days. Problems with acute cholecystitis are a frequent cause of this destructive illness.
What is acute cholecystitis?
Cholecystitis is a condition where the gallbladder has become inflamed, probably due to the presence of gallstones blocking access to the cystic duct which allows bile to drain out of the gallbladder into the bile duct and on into the gut. This means that bile cannot escape from the gallbladder and this can lead to inflammation of the wall of the gallbladder.
Cholecystitis usually requires hospitalisation and treatment with fluids and antibiotics. Surgery is often recommended to remove the gallbladder completely in order to try to avoid a repetition of the condition.
How does it cause necrotising fasciitis?
If acute cholecystitis is not diagnosed and treated promptly, the gallbladder can become severely infected and tissue can die. Additionally, the pressure on the gallbladder can cause it to burst, allowing bile to leak into the abdomen. These events can lead to sepsis and peritonitis which can cause blood-poisoning and multiple organ failure.
Necrotising fasciitis can also develop, destroying the deep tissue and connective layers within the body. The abdomen is one of the main areas of the body where necrotising fasciitis seems to occur.
It is clear, therefore, that identification of symptoms of acute cholecystitis and close monitoring of the patient is necessary.
What are the symptoms of acute cholecystitis?
The key symptoms of acute cholecystitis are as follows:
Severe, sharp and sudden pain in the upper right part of the abdomen which may travel and feel worse on breathing
nausea and vomiting
high temperature
Responding to acute cholecystitis
It is important that your GP identifies the possibility of cholecystitis through an examination and assessment of symptoms and makes an immediate referral to hospital.
At hospital, an ultrasound and blood tests are likely to be needed in order to confirm the diagnosis before treatment begins.
Responding to necrotising fasciitis
Any indication of the presence of necrotising fasciitis should prompt an emergency response. Intravenous antibiotics are necessary to try to control the infection and surgical debridement to remove any infected tissue and stop the spread of the infection. If necrotising fasciitis is not diagnosed and treated immediately, the patient has a far greater risk of dying. Mortality rates with necrotising fasciitis are high, even with treatment.
Medical Negligence
If you or a loved one have suffered the appalling and permanent effects of necrotising fasciitis which you believe may have been exacerbated by poor medical care, you may be entitled to make a claim for compensation.
Contact Glynns Solicitors, a team of medical negligence solicitors, to discuss your experience.
Please call us free on 0800 234 3300 (or from a mobile 01275 334030) or complete our Online Enquiry Form.

---
Testimonials
"Before we contacted you we had no real idea that we had grounds for a medical negligence claim but after speaking to you if became clear that Wendy was indeed treated poorly. Chris took the time to explain what was happening and kept us to speed. Our deepest gratitude to you all and Chris in particular."
"I would like to say a big thank you to you for making this whole process easy and relatively painless. You kept me informed throughout and you were always polite and courteous in all forms of communication. I would not hesitate to recommend you to friends and family, so a really big thank you and I wish you all the best in the future."
» Read More Medical Negligence Testimonials?

Free Nectorising Fasciitis Guide