Diagnosis Failure Or Delay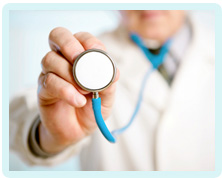 Missed Foot Fracture
After falling at the cinema, Dawn was told that she had fractured her foot. However, after two months her symptoms had not alleviated and another x-ray was performed. This showed a very complex fracture which was not previously diagnosed.
Slipping on steps as she was leaving the cinema, Dawn fell and landed awkwardly on her left foot. Such was the pain that she suspected she might have broken a bone.
She was taken to the nearest hospital by ambulance where an x-ray was carried out. This revealed that Dawn had broken the fourth metatarsal in her foot, while there was also tenderness to the third and fifth metatarsal. A plaster cast was applied and she was discharged.
The plaster cast was taken off six weeks later, but Dawn's foot was still extremely swollen and painful. The consultant suggested that she might have compounded regional pain syndrome and recommended physiotherapy.
Dawn proceeded to have six weekly sessions of physio and acupuncture, but still there was no improvement. Her foot was so swollen and so painful she could not even walk on it. Eventually Dawn rang the hospital herself and made an appointment with the fracture clinic.
During the appointment she had a CT scan which showed a lisfranc tarsometatarsal fracture subluxation of the second and third metatarsal and several bone fragments. Dawn asked why this had not been detected before and was told it was a complex injury and difficult to detect.
She was subsequently referred to a foot specialist who said Dawn now had arthritis in her left foot as a result of her injury. Furthermore, she would need an operation to reconstruct the joint. This was eventually carried out some seven months after her fall.
Dawn required four metal rods in her foot, more physiotherapy to strengthen the muscles and permanent arch supports in her shoes. She was also advised by the specialist that she may require more surgery if the arthritis develops further.
Dawn's mobility has been severely restricted since the accident occurred and she was obliged to take 15 weeks off work
She continues to have trouble with her balance and cannot bend to pick things. Dawn has been left with a permanent deformity in her foot and can no longer wear 'normal' shoes.
These problems could have been avoided had treatment been provided soon after the accident. But, due to the delay, the bones had already started to knit together, necessitating a more extensive operation and producing long-term complications.
We helped Dawn make a claim against the hospital responsible for her missed fracture and she was awarded over £8,000 compensation for the damages she wrongfully incurred.
(Details which might identify our client have been changed.)
Would You Like Assistance from Specialist Medical Negligence Claims Solicitors?
Early legal assistance can be vital so please contact us if you would like to discuss your situation. Please call us free on 0800 234 3300 (or from a mobile 01275 334030) or complete our Online Enquiry Form.

---