Cauda Equina Syndrome Articles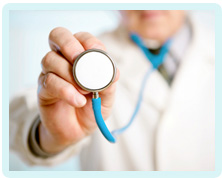 Will My Cauda Equina Syndrome Get Any Better?
Cauda equina syndrome is a medical emergency, so it needs to be treated with decompression surgery as soon as possible. Ideally surgery should be carried out within 24 to 48 hours of the onset of symptoms.
Will my symptoms get better after surgery?
If surgery is performed within this timeframe, the prognosis is usually very positive. The patient's symptoms may be entirely, or almost entirely, resolved. It may take some time and rehabilitation for symptoms to resolve, but generally there is an optimistic outlook.
Approximately two years after surgery, the symptoms (if any are present) will remain the same.
What if surgery is delayed?
If surgery is delayed, the outlook is much more pessimistic. This is because the nerves will have sustained considerable damage by the time the patient is taken to theatre. For some patients the damage will be so extensive that surgery has little or no impact. Consequently their symptoms will remain largely unchanged.
Again, there is a chance that the symptoms will improve, although this will probably be very slight. Two years after the index event, the patient's neurological injury will be considered permanent.
Nevertheless, it is always advisable to undergo decompression surgery for cauda equina syndrome, even if the patient has already reached the complete stages.
Will my symptoms get any worse?
If a patient is left with long-term neurological injuries, it is likely that their disability will increase with age. Age-relating muscle wasting occurs when an individual reaches their seventies and certainly their eighties, after which the neurological disability will magnify. The patient may then become immobile and dependent upon a wheelchair, if he/she is not already.
Can I sue for delayed cauda equina surgery?
If you have been left with serious neurological disabilities as a result of cauda equina syndrome and you believe medical error is to blame, you could be entitled to claim compensation. A solicitor will clarify your individual position, saying whether or not you are eligible to claim.
If your diagnosis and/or your operation was delayed because of medical mistakes or a lack of urgency, it is very likely that you will be able to make a claim. We can tell you if you have a case.
Expert legal advice
To find out if you can claim for cauda equina syndrome, please contact us at Glynns Solicitors. We specialise in cauda equina claims and can provide professional legal advice.
Please contact us if you would like to discuss your situation. Please call us free on 0800 234 3300 (or from a mobile 01275 334030) or complete our Online Enquiry Form.

---