Cauda Equina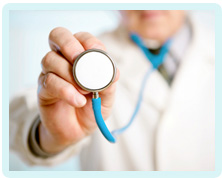 What Is The Cauda Equina?
The cauda equina is a bundle of nerves at the base of the spinal cord. When pressure is placed upon them, they will become damaged and lead to a condition called cauda equina syndrome.
How is cauda equina syndrome caused?
Cauda equina syndrome happens when the cauda equina nerves are compressed. There are various potential ways in which this might occur. The most common is a large, central disc prolapse in the lumbar region of the spine. The slipped disc can impinge on the nerves, which will damage them within a short space of time. The longer compression continues, the greater the damage will be.
Along with a slipped disc, cauda equina syndrome can be caused by anything else that compresses and injures the nerves. This includes underlying health conditions such as spinal stenosis, spinal tumours and ankylosing spondylitis. It can also be caused by traumatic injuries that damage the spine, as well as abscesses inside the spinal canal.
What are the symptoms of cauda equina syndrome?
When the nerves are compressed and damaged, the nerves will become injured and will stop working properly. When this leads to the following symptoms, the patient has got cauda equina syndrome:
Poor flow and reduced sensation when urinating
Numbness around the perineum, genitals, rectum and buttocks
Pain, numbness and weakness in the legs
Sexual dysfunction
The symptoms of cauda equina syndrome are very important because this is what will prompt medical practitioners to suspect the condition. That is why the symptoms listed above are known as 'red flags', as they should act as a warning signal.
How is cauda equina syndrome treated?
Although the symptoms give a good indication that a patient has cauda equina syndrome, a diagnosis can be confirmed with an MRI scan. Once this has been done, the patient must be taken to the operating theatre because cauda equina syndrome is treated with decompression surgery.
What is cauda equina medical negligence?
Cauda equina syndrome is not a condition the public are generally aware of, but conversely it is one that often leads to a successful medical negligence claim.
Claims usually centre on a failure to diagnose and treat the condition within a reasonable amount of time. If medical practitioners cause unnecessary delays – perhaps because cauda equina syndrome is initially overlooked – there could be grounds for a compensation claim.
A solicitor who specialises in cauda equina claims will be able to tell you more. Contact us today for a free initial enquiry.
Call us now for a free, no obligation assessment on 0800 234 3300 (or from a mobile 01275 334030) or complete our Online Enquiry Form.

---