Cauda Equina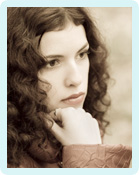 What Is Involved In Cauda Equina Surgery?
Cauda Equina Syndrome is caused when the spinal canal narrows, compressing the nerve roots below the spinal cord. Long-term effects can include urinary and faecal incontinence, pain, sexual dysfunction and paralysis.
Causes of Cauda Equina vary, but common events that can lead to the syndrome developing include:
sudden trauma, such as a fracture or dislocation in the lower back or a gunshot or stab wound to the area
a herniated lumber disc
spinal stenosis
a tumour
long-term inflammation on the spine, such as Paget's disease
Emergency surgical treatment is usually required following a diagnosis of Cauda Equina. Any significant delay in diagnosis and surgery can lead to irreversible complications developing. Delay is a primary cause of clinical negligence claims in Cauda Equina cases.
But what does this surgery for Cauda Equina involve? And why is there controversy amongst the medical profession as to the optimal timing of the surgery?
Cauda Equina surgery
In most Cauda Equina cases, emergency decompression surgery on the spinal canal provides the best outcome. There are two types of surgical procedure used, depending on what has caused Cauda Equina Syndrome to develop:
Spinal decompression - this procedure involves relieving pressure on the nerves by removing whatever is causing the compression and increasing the space available for the nerves within the spinal canal.
Discectomy - If a herniated disc is causing Cauda Equina Syndrome, a discectomy can be performed to remove part of the bone surrounding the nerves and the disc material causing the compression. The surgeon will make a small incision in the middle of the back and move the muscles aside to expose the vertebra. A window of bone is removed to display the nerve root and disc. The portion of the ruptured disc compressing the spinal nerves is then carefully excised.
The importance of timing in Cauda Equina surgery
There is controversy amongst the medical profession as to how important it is that surgical decompression surgery is performed quickly when treating Cauda Equina Syndrome.
There have been a number of clinical studies investigating whether the timing of surgery affects long-term outcomes for the patient. Some have failed to show any correlation between the timing of surgery and clinical outcome. A 1990 paper written by JRW Gleave and R Macfarlane, entitled: Prognosis of recovery of bladder function following lumber central disc prolapse, theorised that a speedier recovery may be explained more by the extent of the prolapse rather than the speed at which surgery was performed.
Other studies have shown that if bladder incontinence is present, a delay of more than 24 hours for surgical treatment made for a significantly worse outcome for the patient.
Speed is optimal in cases of Cauda Equina
Whilst medical academia disagree over the importance of timing for getting a patient into surgery, the only reason most would advocate a delay is if there is a chance that immediate surgery would result in a significant risk to the patient's life. Most studies do not look at surgical delays occurring any longer than 48 hours after diagnosis and all agree that if surgery can be performed immediately, this is the course of action surgeons should take in the face of such a devastating condition.
If health professionals fail to diagnose Cauda Equina Syndrome quickly, or fail to treat it correctly, the long-term consequences can be physically, socially and emotionally distressing. By claiming compensation for medical negligence in such cases, victims can acquire the funds to invest in rehabilitative treatment and rebuild their lives.
At Glynns Solicitors we have the expertise required to successfully act for people who have had Cauda Equina Syndrome missed or misdiagnosed by a health professional.
Please call us on 0800 234 3300 (or from a mobile 01275 334030) or complete our Online Enquiry Form.

---
Testimonials
"Before we contacted you we had no real idea that we had grounds for a medical negligence claim but after speaking to you if became clear that Wendy was indeed treated poorly. Chris took the time to explain what was happening and kept us to speed. Our deepest gratitude to you all and Chris in particular."
"I would like to say a big thank you to you for making this whole process easy and relatively painless. You kept me informed throughout and you were always polite and courteous in all forms of communication. I would not hesitate to recommend you to friends and family, so a really big thank you and I wish you all the best in the future."
» Read More Medical Negligence Testimonials?

Free Cauda Equina Claim Guide