Cauda Equina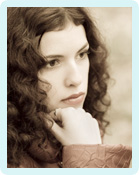 What is Acute Onset Cauda Equina Syndrome?
Cauda Equina Syndrome is a rare condition that can cause devastating long-term, life-changing effects to the sufferer. Urgent diagnosis, referral and treatment are vital.
What is Cauda Equina Syndrome?
Cauda Equina Syndrome is a condition where the nerve roots at the base of the spinal cord have become compressed. There may be a number of possible reasons for this such as a herniated disc, a trauma to the spine, spinal stenosis or an inflammatory disease.
What are the long-term effects of Cauda Equina Syndrome?
If undiagnosed or treated too late, the long-term effects of cauda equina syndrome are severe. The sufferer is likely to experience permanent bowel and bladder dysfunction, sexual dysfunction, difficulty in walking and, at worst, possible paralysis.
What is the difference between Acute and Gradual Cauda Equina Syndrome?
Because cauda equina syndrome is rare, there is still some disagreement amongst specialists as to the significance of key moments in the development of the disorder. However, it is clear that cauda equina syndrome can develop either slowly or suddenly.
Acute Onset cauda equina syndrome will develop within a 24 hour period and is likely to exhibit the following symptoms:
Complete anal sensory loss
Complete bladder sensory loss
Possible loss of sensation in or difficulty with controlling the legs
Severe lower back pain
There seems to be agreement amongst specialists that, in these circumstances, urgent treatment is required to reduce the chances that these symptoms will become permanent in the patient. There is some variation in opinions as to what 'urgent' means but the general view seems to be that decompression surgery is needed within 48 hours to produce the greatest chance of a positive outcome.
Gradual Onset cauda equina syndrome can develop over weeks or months. The patient is likely to experience milder lower back pain, intermittent bladder and/or bowel dysfunction and possible weakness or sciatica in one or both legs. This may not require urgent treatment but will require close monitoring by medical practitioners to ensure that it does not develop to the 'complete' stage of cauda equine.
Complete/Incomplete Cauda Equina Syndrome
It is important to medical practitioners to try to ensure that a patient exhibiting the signs of cauda equina syndrome does not advance to the 'complete' stage (where painless retention of urine and incontinence exist alongside numbness in the 'saddle' area) as the long-term prognosis is far less favourable in these conditions.
Incomplete cauda equina is where the patient experiences urinary difficulties and altered urinary sensation (but not incontinence) as well as possible partial loss of sensation in the saddle area. In these circumstances, an urgent MRI is necessary to confirm the diagnosis, followed by decompression surgery to prevent the symptoms becoming 'complete'.
Medical Negligence
The long-terms effects of poorly-treated cauda equina syndrome can be devastating to both the physical and mental health of the patient. If you have experienced poor care in relation to the diagnosis or treatment of your cauda equina syndrome, contact us at Glynns Solicitors. We have the expertise to support you in a claim for compensation that may help you to re-build your life.
Please call us on 0800 234 3300 (or from a mobile 01275 334030) or complete our Online Enquiry Form.

---