Cauda Equina Syndrome Articles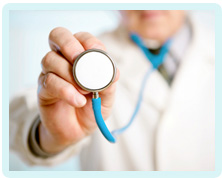 What Happens If Cauda Equina Syndrome is Not Treated?
Cauda equina syndrome is a neurological condition that must be treated with decompression surgery. Decompression surgery is needed within 24 hours. If the patient comes to surgery within this timeframe, he/she can make a full recovery with no continuing pelvic autonomic dysfunction.
At the very least, the patient will make an improved recovery, with some residual symptoms that are not of a life-changing nature. For instance, there will be an improvement in sensory loss, bladder function, bowel function and motor function.
What happens if surgery is delayed?
But if decompression surgery is delayed beyond 48 hours, the patient will go on to suffer long-term problems such as pain, disability, bladder and bowel dysfunction, depression and associated anxiety.
More specifically, there can be complete numbness in the perineal and perianal area, loss of all sexual sensation, the inability to feel bladder fullness, the need to perform intermittent self-catheterisation, urine leakage, incontinence of wind, no sensation of the need to defecate, incontinence of faeces, inability to walk unaided, and a reliance upon crutches or a wheelchair to move around.
Who is at fault if my surgery was delayed?
If you attended a GP or hospital shortly after your symptoms began, but you were not sent for an emergency MRI scan and operated on within 48 hours, medical practitioners will be at fault.
When someone with the symptoms of cauda equina syndrome attends a GP or hospital, the clinician should enquire about the patient's pelvic autonomic dysfunction, bladder and bowel disturbance and altered sensation. This should lead to the doctor identifying cauda equina syndrome and making the necessary arrangements for emergency MRI scanning.
If the MRI scan reveals cauda equina compression, the results should be immediately communicated to the referring clinician and decompression surgery organised for the same day.
If there are failings at any stage of this process, the patient's surgery will be negligently delayed. The failings may be attributed to a GP, A&E doctor, orthopaedic specialist, out-of-hours doctor or a radiologist.
Making a claim for delayed treatment of CES
Was your cauda equina syndrome operated on in time, or have you been left with severe disabilities as a result of delays? If your treatment was delayed, you could be entitled to pursue a claim for compensation. Please get in touch with us at Glynns Solicitors to find out more. We specialise in cauda equina claims and will be able to advise you further.
Please contact us if you would like to discuss your situation. Please call us free on 0800 234 3300 (or from a mobile 01275 334030) or complete our Online Enquiry Form.

---