Cauda Equina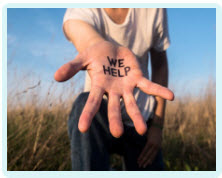 What causes Cauda Equina Syndrome?
Cauda Equina Syndrome can cause devastating, life-changing effects to the sufferer. There are a number of conditions where medical practitioners need to be alert to the possible development of cauda equina syndrome.
What is Cauda Equina Syndrome?
Cauda Equina Syndrome is a rare condition of the lower body where the cauda equina nerves at the base of the spinal cord have become compressed. Because these nerves control sensation around the buttocks, anus and genital area, as well as controlling movement of the lower limbs, the effects of the condition can lead to loss of bowel, urinary and sexual function, as well as pain and weakness in the legs. At worst, it can cause paralysis.
What causes cauda equina syndrome?
There are a number of possible circumstances that might cause the compression of the cauda equina nerves.
Spinal stenosis of the lumbar region (lower back) where the channel that houses the spinal cord narrows, perhaps due to damage or the aging process
A tumour in the spinal region that causes pressure on the spinal canal.
A trauma to the spine, such as an accident, that causes compression of the spinal cord and the cauda equina nerve roots
A spinal abscess or other infection that puts pressure on the spinal cord
Inflammation of the tissue around that region causing increased pressure on the spinal cord
A slipped or herniated disc that has become damaged and is pressing on the spinal cord
Where a patient is experiencing any of the above conditions, they should be monitored for the early signs of cauda equina syndrome.
Symptoms of cauda equina syndrome
The key symptoms are of cauda equina syndrome are:
Pins and needles in the legs or sciatica-like pain
Weakness in the legs
Alterations in urinary control and sensation
Loss of sensation in the genital, perineal and rectal area
Cauda equina syndrome can develop gradually over weeks and months or suddenly over 24 hours. Where the patient is suffering sudden onset cauda equina syndrome, they may experience bowel or bladder incontinence, or significant loss of function, very rapidly.
Preventing cauda equina syndrome
Where a patient is suffering the above symptoms, the key to avoiding a deterioration to complete cauda equina syndrome is prompt action. The patient needs an urgent MRI scan to confirm a diagnosis, and decompression surgery within 48 hours. Decompression will relieve the pressure and swelling of the cauda equina nerves. It is not guaranteed to remove all symptoms but it gives the patient the best chance of recovery.
Medical Negligence
If you have experienced the effects of cauda equina syndrome and believe that your condition was not given the prompt attention and treatment that it requires, you may be entitled to make a claim for compensation to help you deal with the on-going impact on your life. Contact us at Glynns Solicitors. We have extensive experience of supporting victims of cauda equina negligence.
Glynns Solicitors is a specialist medical negligence practice with extensive experience of cauda equina syndrome cases. Contact us today to discuss your situation.
Please call us on 0800 234 3300 (or from a mobile 01275 334030) or complete our Online Enquiry Form.

---
Testimonials
"Before we contacted you we had no real idea that we had grounds for a medical negligence claim but after speaking to you if became clear that Wendy was indeed treated poorly. Chris took the time to explain what was happening and kept us to speed. Our deepest gratitude to you all and Chris in particular."
"I would like to say a big thank you to you for making this whole process easy and relatively painless. You kept me informed throughout and you were always polite and courteous in all forms of communication. I would not hesitate to recommend you to friends and family, so a really big thank you and I wish you all the best in the future."
» Read More Medical Negligence Testimonials?

Free Cauda Equina Claim Guide