Cauda Equina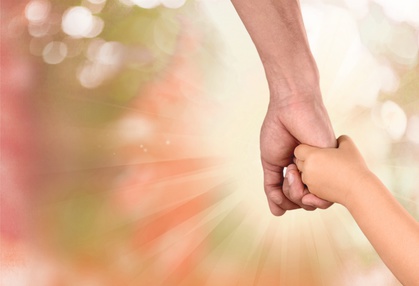 Was my MRI Referral for Cauda Equina Syndrome Negligent?
The timing of a referral for an MRI scan in cauda equine syndrome is fundamental to the patient's likely long-term outcome. An inappropriate delay may justify a claim for compensation.
Cauda equina syndrome as a medical emergency
Patients who may be developing cauda equina syndrome can, in some circumstances, be regarded as a medical emergency.
Cauda equina syndrome is a product of the compression of the cauda equina nerves at the base of the spine. Once the nerves have started to become compressed, probably by a prolapsed disc, their ability to function is likely to deteriorate. It is crucial to the patient's well-being that they undergo decompression surgery as early as possible. The longer surgery is delayed, the greater the compression may be and the less likely the patient is to recover the function which has already been lost.
The cauda equina nerves play a significant role in sensation and movement in the lower body. If their function is lost, the patient may be left doubly incontinent and reliant upon a wheelchair. It is clear, therefore, that prompt diagnosis and surgery are imperative.
MRI referrals
The issue, however, is what symptoms should demand a referral for an immediate MRI scan and what symptoms should prompt a routine referral or a discharge home with pain relief.
Compensation claims often revolve around the response to the patient when they attended their medical professionals with possible symptoms of cauda equina syndrome.
There is some debate as to which symptoms should warrant an emergency MRI scan. The red flag symptoms are generally identified as the following:
Bilateral sciatica
Weakness in the legs and/or reflexes
Alteration in sensation or control of urination such as having to strain to start urinating
Alteration to or loss of sensation in the saddle area between the legs and around the buttocks
Alteration of control or sensation of the bowel
As has been seen above, a delay in surgery can produce life-changing results and lead to a very expensive compensation claim.
There is increasing demand for a greater willingness to refer patients who might develop cauda equina syndrome for an emergency MRI rather than risk a poor long-term outcome.
Medical negligence
If medical professionals fail to refer a patient for an emergency MRI scan when it would generally have been considered appropriate to do so, the practitioner may be considered to have acted negligently. If the patient subsequently suffers a poor outcome due to the associated delay in surgery, a compensation claim might be a helpful way forward.
Speak to a solicitor
If you or a loved one are suffering with the permanent effects of cauda equina syndrome due to medical delays, contact us today to talk to a specialist medical negligence solicitor.
Please call us on 0800 234 3300 (or from a mobile 01275 334030) or complete our Online Enquiry Form.

---