Cauda Equina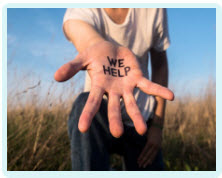 Urinary Function and Cauda Equina Syndrome
It is easy to take our ability to wee for granted. If we lose that faculty, it can be shocking and life-changing. Successful diagnosis and treatment of cauda equina syndrome can be essential to the on-going ability to urinate.
Urinary functioning refers to the patient's ability – or inability - to sense and control their capacity to wee.
In cauda equina syndrome, urinary function is significant for a number of reasons.
Urinary function as a red flag
Alongside other symptoms, such as leg pain and saddle tingling or numbness, alteration in urinary function is a red flag symptom of cauda equina syndrome. It may be that the patient has difficulty in weeing or it may be that the level of flow is altered. The degree of awareness of the need to wee may also be affected.
In this situation, the patient should seek immediate medical attention as an MRI scan may be needed as an emergency if cauda equina syndrome is suspected.
Urinary function as a measure of severity
Urinary function is also used as a measure of whether cauda equina syndrome is at the 'incomplete' or 'complete' stage. Where urinary function is altered but the patient still has sensation, their cauda equina syndrome is considered to be 'incomplete'. Where there is loss of sensation and incontinence, the syndrome is 'complete' and the chances of recovery of urinary are reduced.
Urinary function and urgency of surgery
Where the cauda equina syndrome is identified as 'incomplete' and the patient still has some urinary sensation, surgery is considered to be an emergency in order to try to prevent the condition from deteriorating to 'complete' which has a poorer prognosis. Surgery within 48 hours of the onset of symptoms is generally believed to be desirable to achieve the best possible outcome.
Where the patient has already deteriorated to 'complete' cauda equina syndrome, there is some evidence to suggest that the timing of surgery is less significant to the possible recovery of urinary function.
Urinary function and recovery
The recovery of urinary function is obviously highly desirable, both in terms of the physical impact on the patient's life, but also for a positive psychological outcome, as a loss of urinary function is known to have a negative emotional impact on many people.
If surgery is too late for the patient to recover urinary function, it is likely that the patient will require a catheter as a means of controlling their urinary needs. This can impact on someone's self-confidence and affect their daily lives.
Medical Negligence
If the red flag symptoms of cauda equina syndrome are missed or misdiagnosed and treatment is delayed as a result, causing long-term distressing effects, the patient may be able to make a claim for compensation.
Contact Glynns Solicitors, specialists in medical negligence cases, to discuss your circumstances with a solicitor.
Please call us on 0800 234 3300 (or from a mobile 01275 334030) or complete our Online Enquiry Form.

---