Cauda Equina Syndrome Articles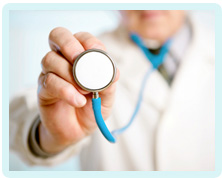 Urgent MRI and Referral For Cauda Equina Syndrome
If an MRI scan shows a major disc prolapse at the L5/S1 compromising the S1 nerve roots, and also potentially the lower roots of the sacral nerves, the patient could have cauda equina syndrome. Surgical treatment is needed immediately to relieve the pressure being placed upon the nerves.
MRI scan
It a patient is complaining of neurological symptoms consistent with cauda equina syndrome, an MRI scan is required. The MRI request should state the extreme urgency of investigation and evaluation (or re-evaluation) of the patient.
The symptoms of cauda equina syndrome that should prompt an MRI scan include:
Altered sensation in the saddle area (perineum perianal and genital regions)
Disturbance of sphincter function
Urinary dysfunction
Weakness and tingling in the legs
These symptoms are known as the 'red flag symptoms of cauda equina syndrome'. They happen due to the compression of the sacral nerve roots, resulting in an 'incomplete cauda equina syndrome'.
If the MRI shows there is a large broad-based central L5/S1 disc extrusion which compresses both traversing S1 nerve roots and the thecal sac, medical practitioners should be concerned.
Warning a patient about the red flag symptoms
If these symptoms are not present, a patient should be warned about them and told to return to hospital if they arise.
Indeed, just because a patient does not have cauda equina syndrome yet, does not mean that it will not occur in the future. Therefore a patient must be advised about the 'red flag symptoms' and asked to seek immediate medical help if they develop.
Immediate referral
On the other hand, an immediate referral to an on-call spinal surgeon is needed if an MRI scan has confirmed a major disc prolapse at L5/S1 and the patient is describing a pattern of symptoms such as:
Bilateral lower limb pain and numbness
Constant numbness around the saddle area
Urinary disturbance
This immediate referral to an on-call spinal surgeon (or A&E department if the patient has attended their GP) is mandatory. Many health areas have established protocols for management of spinal conditions, and enquiries should be made about any such protocol existing in the area.
Failure to arrange urgent MRI and refer a patient
If the patient's care does not meet this standard, there could be a case of medical negligence. Cauda equina syndrome requires emergency treatment and delays in care are potentially devastating. If delays occur because of medical mistakes, there could be a case of medical negligence. Contact us for more information.
Please contact us if you would like to discuss your situation. Please call us free on 0800 234 3300 (or from a mobile 01275 334030) or complete our Online Enquiry Form.

---
Testimonials
"Before we contacted you we had no real idea that we had grounds for a medical negligence claim but after speaking to you if became clear that Wendy was indeed treated poorly. Chris took the time to explain what was happening and kept us to speed. Our deepest gratitude to you all and Chris in particular."
"I would like to say a big thank you to you for making this whole process easy and relatively painless. You kept me informed throughout and you were always polite and courteous in all forms of communication. I would not hesitate to recommend you to friends and family, so a really big thank you and I wish you all the best in the future."
» Read More Medical Negligence Testimonials?

Free Cauda Equina Claim Guide