Cauda Equina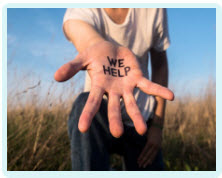 The High Costs of Cauda Equina Syndrome
Although relatively rare, cauda equina syndrome produces a significant number of compensation claims against medical practitioners and A&E departments, frequently resulting in high solicitors' costs and very sizeable compensation payments. This can cost the NHS and medical insurance organisations significant amounts of money.
Recent Compensation Costs
In a recent article, 'Examining the Facts and Figures of cauda equina syndrome' The Medical Defence Union identified that, in little over 10 years, nearly 150 claims for poor treatment of cauda equina syndrome were notified to the organisation. Of the cases so far settled, 12% received compensation payments of over £500,000.
Similarly, in a five year period, the NHS Litigation Authority, which defends claims against the NHS for medical negligence, responded to nearly 80 cauda equina syndrome claims. Of those settled, the average compensation payment was in excess of £200,000, with the highest settlement at over £2 million.
Solicitors' Costs
The MDU further identified that, over the same time period of approximately 10 years, it had paid over £4.5 million to cover the costs of the claimants' solicitors in cauda equina syndrome cases.
Why is compensation so high?
Such high compensation payments become understandable when one considers the possible long-term and devastating effects of cauda equina syndrome.
It is widely recognised that, if the condition is not diagnosed in time and/or treatment is delayed, the chances of a full recovery are significantly reduced.
In these circumstances, the patient can be left with the following effects:
Urinary incontinence
Bowel incontinence
Sexual dysfunction
Lower limb weakness, lack of mobility
Partial paralysis
Not only are these effects extremely distressing in themselves, and worthy of recognition in the amount paid for any claim, but the impact they can have on the patient's future life and ability to work can be dramatic and this is also reflected in the compensation payment.
Where the patient is no longer able to work but would otherwise have continued to work for many years, the patient will be entitled to compensation for the years of lost earnings.
Where the patient requires long-term physical support and possible changes to their home in order to be able to function at all with cauda equina syndrome, those care needs should be reflected in compensation settlements.
Why are solicitors' costs so high?
Cauda equina syndrome cases can be very complex and time-consuming, sometimes lasting several years before agreement is reached. Questions around the extent to which the patient's long-term damage is due to a failure to diagnose or delayed treatment frequently require the involvement of several medical experts.
The on-going care needs of the patient will also need to be assessed and agreed, requiring further expert analysis.
Medical Negligence
Sometimes, a patient does not seek medical attention in time and their poor outcome from cauda equina syndrome could not have been avoided.
However, where diagnosis or treatment are delayed, the patient may be entitled to claim compensation for the long-term impact of their condition.
Contact Glynns Solicitors to discuss your circumstances. We are specialists in medical negligence with extensive experience of supporting cauda equina syndrome claims.
Please call us on 0800 234 3300 (or from a mobile 01275 334030) or complete our Online Enquiry Form.

---
Testimonials
"Before we contacted you we had no real idea that we had grounds for a medical negligence claim but after speaking to you if became clear that Wendy was indeed treated poorly. Chris took the time to explain what was happening and kept us to speed. Our deepest gratitude to you all and Chris in particular."
"I would like to say a big thank you to you for making this whole process easy and relatively painless. You kept me informed throughout and you were always polite and courteous in all forms of communication. I would not hesitate to recommend you to friends and family, so a really big thank you and I wish you all the best in the future."
» Read More Medical Negligence Testimonials?

Free Cauda Equina Claim Guide