Cauda Equina Syndrome Articles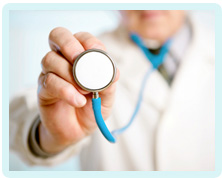 Symptoms of Cauda Equina Develop After Negative MRI Scan
If you develop the symptoms of cauda equina syndrome, you need an emergency MRI scan – even if you have had a negative scan in the past.
Just because you didn't have cauda equina syndrome at the time of the previous scan, does not mean that you do not have it now.
If medical practitioners fail to appreciate that your condition has progressed to cauda equina syndrome, you could face life-changing disabilities. If this does happen to you because of delays in medical care, you need to speak to a solicitor about claiming compensation.
MRI scan for lower back pain
If you develop generalised lower back pain, you might be sent for a non-urgent MRI scan. This will show whether there is anything specific causing your pain, such as a prolapsed disc. If pain is your only symptom, you will probably be prescribed pain-relieving medication and referred for physiotherapy. This is an acceptable standard of care.
MRI scan for the symptoms of cauda equina syndrome
But if you have lower back pain and the symptoms of cauda equina syndrome, you must be sent for an emergency MRI scan. The symptoms that mandate immediate MRI scanning include numbness in the perineum, genitals and legs, bladder dysfunction and leg weakness.
What if I've already had a scan?
It does not matter if you have already had a scan which excluded a diagnosis of cauda equina syndrome. Things can change: you might not have had cauda equina syndrome then, but you might have it now.
This is not unusual as cauda equina syndrome is a condition which can develop after a history of back pain. The underlying cause will normally be a disc prolapse. What happens is that the prolapse causes lower back pain, but the nerves remain intact. Over time, the prolapse can become central, suddenly compressing the cauda equina nerves. The patient will then develop further neurological symptoms, particularly numbness and bladder dysfunction.
Failure to recognise cauda equina syndrome
When a patient presents with these symptoms, medical practitioners must immediately consider cauda equina syndrome and arrange an emergency MRI scan.
A diagnosis of cauda equina syndrome must not be disregarded just because the patient recently had a negative scan. The prolapse may have shifted so that it is now sitting on the cauda equina nerves. This must be quickly diagnosed and decompressed, or nerves will sustain irreparable damage.
Was your diagnosis delayed?
If your diagnosis of cauda equina syndrome was delayed due to medical errors, please get in touch with us. You could be entitled to compensation.
Please contact us if you would like to discuss your situation. Please call us free on 0800 234 3300 (or from a mobile 01275 334030) or complete our Online Enquiry Form.

---
Testimonials
"Before we contacted you we had no real idea that we had grounds for a medical negligence claim but after speaking to you if became clear that Wendy was indeed treated poorly. Chris took the time to explain what was happening and kept us to speed. Our deepest gratitude to you all and Chris in particular."
"I would like to say a big thank you to you for making this whole process easy and relatively painless. You kept me informed throughout and you were always polite and courteous in all forms of communication. I would not hesitate to recommend you to friends and family, so a really big thank you and I wish you all the best in the future."
» Read More Medical Negligence Testimonials?

Free Cauda Equina Claim Guide