Cauda Equina Syndrome Articles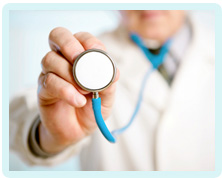 Surgery For Incomplete and Complete Cauda Equina Syndrome
If the patient presents with cauda equina syndrome, he/she must undergo emergency decompression surgery. If this is not achieved, there could be a case of medical negligence.
Timing of surgery for cauda equina syndrome
Because of the urgency with which cauda equina syndrome must be treated, the majority of claims arise because surgery was not given quickly enough. Therefore the timing of surgery bears significant relevance with regards to cauda equina syndrome.
For the best outcome, cauda equina syndrome must be treated when it is 'incomplete'. This is the first stage of cauda equina syndrome and means that patient has some bladder control.
The next and final stage is complete cauda equina syndrome. This is characterised by urinary retention, where the patient cannot control their bladder or feel when it is full.
Surgery for incomplete cauda equina syndrome
Those patients who have incomplete cauda equina syndrome and receive decompression within 24 hours invariably fare extremely well afterwards. Often there will be normal bladder and bowel function, normal limb function, no neuropathic pain, and just residual sensory abnormalities of a nuisance value only.
Surgery for complete cauda equina syndrome
Those patients who have complete cauda equina syndrome will not fare as well. They must still have surgery and there is evidence to suggest that their symptoms will subsequently improve. However, there will not be a total resolution of symptoms and normally a patient will experience long-term, debilitating injuries.
Was there a delay in your care?
The length of time that the nerve roots are compressed reflects on the chances of those same nerve roots recovering, even when a patient had not achieved a state of complete cauda equina syndrome in retention.
This means that any delays in the diagnosis and surgical treatment of cauda equina syndrome could cause further injury – something which could have been avoided if these delays had not occurred.
If you suspect there were unreasonable delays in your cauda equina care, you need to speak to a medical negligence solicitor. Your current condition could have been significantly improved with earlier medical treatment. If so, you will be entitled to compensation for the injuries you have wrongfully sustained.
Contact us today
To talk to a medical negligence solicitor about a cauda equina claim, please get in touch with us at Glynns Solicitors. We offer everyone an initial enquiry completely free of charge and obligation.
Please contact us if you would like to discuss your situation. Please call us free on 0800 234 3300 (or from a mobile 01275 334030) or complete our Online Enquiry Form.

---