Cauda Equina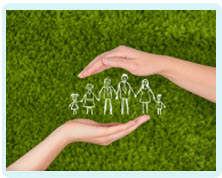 Suing My GP for Failing to Check if I Had Cauda Equina Syndrome
The urgency of cauda equina syndrome. If a patient contacts medical professionals exhibiting possible early symptoms of cauda equina syndrome, it is crucial that they are thoroughly examined in order to clarify if they are experiencing any additional signs of neurological dysfunction. If this proves to be the case, it is likely that they will need either urgent or emergency decompression surgery.
Without such surgery, the patient's loss of nerve function may never be recovered and they may suffer incontinence and loss of mobility for the rest of their life. Clearly, therefore, a failure to examine a patient can prove to be catastrophic for the patient and prompt a claim for compensation.
Assessing for cauda equina syndrome
For example, if a patient who has previously been suffering with pain in the lower back and one leg starts to experience symptoms in the other leg, they may be at risk of developing cauda equina syndrome. It would be appropriate for a medical professional to check for any other signs. This might include the following:
Is the patient experiencing any difficulties when urinating such as a poor flow?
Does a pinprick assessment indicate that the patient is losing sensation in the saddle area?
Does the patient have any difficulties with flexing their ankle?
Does a digital, rectal examination show that the patient has reduced anal tone?
A positive response to these assessments may suggest that the patient is, indeed, starting to suffer loss of function due to compression of the cauda equina nerves. An MRI scan would be necessary to confirm this possible diagnosis.
If no examination is carried out, it is unlikely that the patient will receive the care they need. If their condition deteriorates, they may be left with the following permanent symptoms:
Bowel incontinence
Bladder incontinence
Sexual dysfunction
Loss of mobility
Claiming compensation
If a patient suffers long-term disability such as the above symptoms because their medical practitioner failed to undertake the necessary assessment at the right time, it may be appropriate to make a claim for compensation.
The patient may well be finding it difficult to work and the loss of income in addition to the physical losses can be very hard to deal with. Many patients suffer psychologically due to the devastating impact of cauda equina syndrome on their life.
A successful compensation claim can help the victim to deal with these physical, psychological and financial problems.
Seek medical advice
If you or a loved one are suffering from the impact of cauda equina syndrome because a medical practitioner failed to recognise the significance of your symptoms, contact us her at Glynns. We have extensive experience in the field of cauda equina syndrome compensation and will be very happy to advise you.
Please call us on 0800 234 3300 (or from a mobile 01275 334030) or complete our Online Enquiry Form.

---
Testimonials
"Before we contacted you we had no real idea that we had grounds for a medical negligence claim but after speaking to you if became clear that Wendy was indeed treated poorly. Chris took the time to explain what was happening and kept us to speed. Our deepest gratitude to you all and Chris in particular."
"I would like to say a big thank you to you for making this whole process easy and relatively painless. You kept me informed throughout and you were always polite and courteous in all forms of communication. I would not hesitate to recommend you to friends and family, so a really big thank you and I wish you all the best in the future."
» Read More Medical Negligence Testimonials?

Free Cauda Equina Claim Guide