Cauda Equina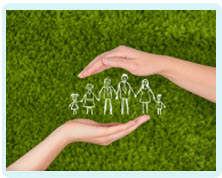 Suing for Misdiagnosis of Cauda Equina Syndrome
Misdiagnosis of cauda equina syndrome symptoms can be misleading and cause significant treatment delays. If the patient suffers as a result, they may be entitled to make a claim for compensation.
The consequences of misdiagnosing cauda equina syndrome
Misdiagnosing the symptoms of cauda equina syndrome is likely to cause a delay in the patient achieving an accurate diagnosis and the treatment necessary to bring about recovery.
A delay in initiating surgery may, in fact, mean that the patient makes no recovery and is left with a lifetime of appalling physical symptoms.
A patient who is developing cauda equina syndrome needs an MRI scan to confirm the underlying cause of their symptoms. This procedure may be an emergency but, if the symptoms are misdiagnosed, it may be delayed for weeks.
It is also likely to mean that the patient will not be given warnings of the red flag symptoms of cauda equina syndrome which should warrant an emergency attendance at an Accident and Emergency unit.
Misdiagnosis
Cauda equina syndrome is most frequently misdiagnosed as sciatica and, indeed, the early symptoms may indicate this. However, such is the urgency of cauda equina syndrome treatment and such is the severity of the long-term symptoms, it is necessary that patients are assessed for signs of red flag symptoms developing.
Unfortunately, instead of receiving the emergency MRI referral which they need, many of our clients have been referred to a physiotherapist, given a non-emergency referral or simply sent home with pain relief.
A delay of just a few hours can make all the difference to the patient's outcome from this dreadful condition and an inappropriate response to symptoms can be disastrous.
Failure to diagnose
Sometimes, the patient is given no diagnosis at all and this is equally likely to lead to unacceptable delays.
If they are not warned of the red flag symptoms of cauda equina syndrome, the patient will not understand the urgency of their condition should their symptoms deteriorate.
If they are given no referral for further investigation, there is a chance that their symptoms will deteriorate, at which point decompression surgery is less likely to bring about recovery of function.
Medical negligence
When a patient is left with the appalling lower body dysfunction of cauda equina syndrome due to delays in diagnosis and treatment, their medical professionals may be considered to have been negligent.
If you or a loved one are suffering from such symptoms, contact us to talk to a specialist medical negligence solicitor about making a claim for compensation.
Please call us on 0800 234 3300 (or from a mobile 01275 334030) or complete our Online Enquiry Form.

---