Cauda Equina Syndrome Articles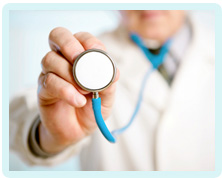 Suing a GP for Cauda Equina Syndrome
Did your GP fail to suspect cauda equina syndrome, causing your diagnosis and treatment to be delayed? If so, you could be entitled to pursue a claim against the GP.
How should I GP manage cauda equina syndrome?
Many people who develop symptoms of cauda equina syndrome will initially make an appointment to see a GP.
During this appointment, the GP should investigate the nature and extent of the patient's symptoms. This includes asking the patient about their bladder and bowel disturbance, investigating sensitivity in the saddle area, and making enquiries about the patient's current and previous symptoms.
If the signs and symptoms of cauda equina syndrome are present, an emergency referral must follow. This is mandatory because cauda equina syndrome is a medical emergency that needs decompression surgery within 24 hours.
The GP should refer the patient to the on-call orthopaedic or neurosurgical team for same day assessment in light of their symptoms of numbness, weakness in the legs, difficulty passing urine (and other such red flag symptoms).
Sometimes a patient will have previously seen a GP, attended A&E or even had an MRI scan for their symptoms. Even if this is the case, the GP must pay heed to any significant deterioration in the patient's symptoms since the last attendance or MRI scan. Cauda equina syndrome can suddenly become acute, so it is not appropriate to overlook the worsening of symptoms, or await an MRI report, before taking further steps.
If the GP does not believe that cauda equina syndrome is present, the patient should at least be advised to attend hospital urgent in the event he/she experiences red flag symptoms. These include numbness in the saddle area, bladder or bowel problems, and bilateral pins and needles/numbness.
My GP failed to diagnose my cauda equina syndrome
Unfortunately there are occasions when a GP fails to appropriately manage a patient with cauda equina syndrome. There are various ways in which a GP may fail to provide an acceptable standard of care, including:
Failure to recognise the patient's symptoms as signs of cauda equina syndrome
Failure to record the patient's symptoms
Failure to carry out any/an adequate examination
Failure to refer the patient to the orthopaedic or neurosurgical department for urgent assessment
Failure to advise a patient to seek urgent medical help should red flag symptoms develop
Claiming against a GP for cauda equina syndrome
If you believe your GP acted negligently, please get in touch with us at Glynns Solicitors. We have specialist cauda equina solicitors who can help with your case.
Please contact us if you would like to discuss your situation. Please call us free on 0800 234 3300 (or from a mobile 01275 334030) or complete our Online Enquiry Form.

---