Cauda Equina Syndrome Articles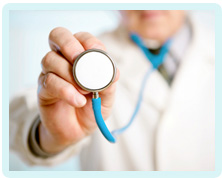 Slow Onset Cauda Equina Syndrome
Cauda equina syndrome can develop slowly with varying symptoms. This can throw medical practitioners off course, causing them to overlook a diagnosis of cauda equina syndrome in the early stages of the condition.
Rapid onset cauda equina syndrome
There is no set time as to how long cauda equina syndrome will last before there is irreparable nerve injury. Some people will be doing an everyday activity – such as getting out of bed – and they suddenly suffer a large disc prolapse that immediately causes them to go into urinary retention. This is called rapid onset cauda equina syndrome.
Slow onset cauda equina syndrome
But other times the patient will have a protracted history of symptoms that develop and deteriorate very slowly.
For example, a patient may begin by experiencing lower back pain and sciatica. Gradually this pain may migrate to both legs (bilateral sciatica). Next there may be some weakness and tingling in the legs, but not enough to fully affect function. Afterwards there may be a slight loss of sensation around the saddle area, with the need to strain while urinating.
These symptoms may come and go, and can remain unchanged for long periods of time. However, cauda equina syndrome is a progressive condition and it is certain that the patient's complaints will becoming increasingly severe. Further symptoms will also develop until the clinical presentation fits that of cauda equina syndrome.
Recognising slow onset cauda equina syndrome
Because of the non-specific and varying nature of slow onset CES, medical practitioners can become confused when diagnosing a patient's condition.
Indeed, the patient will commonly be told he/she has sciatica or generalised back pain. Even when the patient returns to their GP or hospital complaining of worsening or additional symptoms, the clinician does not make the connection between the symptoms and cauda equina syndrome.
In some cases a patient is found to have (or is known to have) a slipped disc. Yet still, their GP or hospital doctor does not realise that the prolapse is causing cauda equina nerve compression.
This is very dangerous as cauda equina syndrome must be diagnosed and treated quickly. As soon as the patient describes numbness around the saddle region, or urinary dysfunction, or bilateral sciatica, the attending doctor should arrange an emergency MRI scan for suspected cauda equina syndrome.
Expert legal advice
If medical practitioners do not realise that a patient is suffering from cauda equina syndrome, causing unacceptable delays in treatment, there could be grounds for a claim. Contact us to find out more.
Would You Like Assistance from Specialist Medical Negligence Claims Solicitors?
Early legal assistance can be vital so please contact us if you would like to discuss your situation. Please call us free on 0800 234 3300 (or from a mobile 01275 334030) or complete our Online Enquiry Form.

---
Testimonials
"Before we contacted you we had no real idea that we had grounds for a medical negligence claim but after speaking to you if became clear that Wendy was indeed treated poorly. Chris took the time to explain what was happening and kept us to speed. Our deepest gratitude to you all and Chris in particular."
"I would like to say a big thank you to you for making this whole process easy and relatively painless. You kept me informed throughout and you were always polite and courteous in all forms of communication. I would not hesitate to recommend you to friends and family, so a really big thank you and I wish you all the best in the future."
» Read More Medical Negligence Testimonials?

Free Cauda Equina Claim Guide