Cauda Equina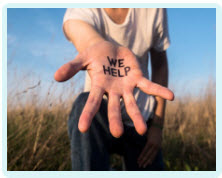 Should My GP Have Examined Me For Cauda Equina Syndrome?
If a patient attends their GP with symptoms which might suggest they are developing cauda equina syndrome, it is crucial that they undergo a thorough examination for any additional signs.
If such an examination does not take place, it is unlikely that the patient will be referred for an emergency MRI and this delay could have a significant impact on their long-term outcome.
Should this be the case, the medical professional might be considered to have provided substandard care, and it might be appropriate for the patient to pursue a claim for compensation.
Assessing for cauda equina syndrome
If a patient attends their medical professional with lower back and leg pain, it would be appropriate for their GP to ask about possible indicators of neurological damage such as altered sensation in the saddle area between the legs, or alteration in urination such as having to strain.
If such symptoms exist it would be appropriate to carry out further examination. This might include the assessment of anal muscle through a digital, rectal examination. It might also include a pin-prick test to assess for loss of sensation and a straight leg raising test. The presence of further red flag symptoms of cauda equina syndrome should prompt an immediate referral for an emergency MRI scan in order to clarify a diagnosis.
If a patient has bilateral leg symptoms such as pins and needles or pain and weakness, this might also be an indicator of cauda equina syndrome and should warrant further assessment.
If the medical professional is satisfied that no cauda equina syndrome red flags are present, this does not mean that the patient is not developing this appalling condition. It is vital, therefore, that the patient is made fully aware of the symptoms to look out for and the need for emergency attendance at Accident and Emergency should these symptoms start to appear.
Medical negligence
If the medical professional fails in these actions and the patient's condition deteriorates prior to surgery, the patient may well be left with permanent neurological dysfunction such as bowel and bladder incontinence.
If the GP's failure to examine and refer the patient for an MRI scan at the appropriate moment is considered responsible for the delay in surgery and poor outcome, the patient may be the victim of medical negligence.
Speak to a solicitor
If you or a loved one are suffering the long-term effects of complete cauda equina syndrome due to medical delays, you may wish to consider making a claim for compensation.
Here at Glynns Solicitors we have supported numerous clients in achieving significant levels of compensation for their appalling symptoms. Contact us today to discuss your situation with a specialist medical negligence solicitor.
Please call us on 0800 234 3300 (or from a mobile 01275 334030) or complete our Online Enquiry Form.

---