Cauda Equina Syndrome Articles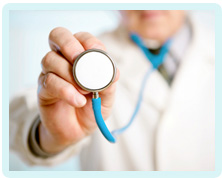 Should I Have Been Referred For Cauda Equina Syndrome Sooner?
If there was a delay in referring you to a specialist for suspected cauda equina syndrome, there could be grounds for a medical negligence compensation claim.
It may be that an earlier referral would have saved you from suffering severe neurological complications. If so, you could be entitled to compensation for the harm you have needlessly endured.
Red flag signs of cauda equina syndrome
Cauda equina syndrome is a neurological condition in which the nerves at the base of the spine are compressed. Therefore a diagnosis of cauda equina syndrome can only be made if there are signs of neurological dysfunction. With cauda equina syndrome, the following symptoms will arise:
Bilateral sciatica
Loss of sensation in the perineum, buttocks, and external genitalia
Loss of bladder sensation with associated incontinence
Together these neurological symptoms are called the 'red flag signs' of cauda equina syndrome and should prompt immediate medical action.
Referral for unilateral sciatica
A lot of people suffer from lower back pain and leg pain, but do not have cauda equina syndrome.
In the absence of neurological signs, a GP would not normally refer a patient with lower back pain and unilateral leg pain for an orthopaedic opinion unless it was persistent. Unilateral means the pain is only in one leg, as opposed to bilateral, which means the pain is in both legs.
If a GP did refer a patient with lower back pain and unilateral leg pain, it would not be an urgent referral. NICE guidance from 2001 says there must be a referral for nerve root pain if symptoms have not resolved after six weeks.
Referral for bilateral sciatica
However, the occurrence of any red flag symptoms should instigate a referral to an orthopaedic consultant. This includes bilateral leg pain, or bilateral sciatica, which is a red flag symptom. This should prompt medical practitioners to consider and investigate the possibility of cauda equina syndrome. Bilateral sciatica should result in the following action:
1. Careful neurological examination
2. Detailed questioning about the patient's symptoms
3. Warning about cauda equina syndrome symptoms
4. Urgent orthopaedic referral
If a patient develops bilateral sciatica or symptoms of cauda equina syndrome, but an urgent referral is not made, there will be a breach of duty. This breach of duty will typically relate to a GP or out-of-hours service, as patients often use their GP as a first port of call.
Cauda equina claims
If an earlier referral would have improved the patient's outcome, there could be a case of medical negligence. Please contact us for more information.
Expert legal advice
To find out if you can claim for cauda equina syndrome, please contact us at Glynns Solicitors. We specialise in cauda equina claims and can provide professional legal advice.
Please contact us if you would like to discuss your situation. Please call us free on 0800 234 3300 (or from a mobile 01275 334030) or complete our Online Enquiry Form.

---
Testimonials
"Before we contacted you we had no real idea that we had grounds for a medical negligence claim but after speaking to you if became clear that Wendy was indeed treated poorly. Chris took the time to explain what was happening and kept us to speed. Our deepest gratitude to you all and Chris in particular."
"I would like to say a big thank you to you for making this whole process easy and relatively painless. You kept me informed throughout and you were always polite and courteous in all forms of communication. I would not hesitate to recommend you to friends and family, so a really big thank you and I wish you all the best in the future."
» Read More Medical Negligence Testimonials?

Free Cauda Equina Claim Guide