Cauda Equina Syndrome Articles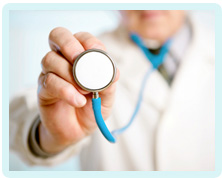 Sensory Impairment in Cauda Equina Syndrome
Cauda equina syndrome will cause the impairment of sensation, as well as bladder and bowel dysfunction.
In this article we explore sensory impairment in more detail, explaining what it means and what areas of the body will be affected by cauda equina syndrome.
Cauda equina syndrome
Cauda equina syndrome is a neurological condition. It happens when the cauda equina nerves at the bottom of the spinal cord are compressed. Compression will damage the nerves and they will stop functioning properly.
The cauda equina nerves provide sensation to certain areas across the lower half of the body. Specifically, they provide sensation to the bladder, urethra, genitals, perineum, legs, and part of the buttocks/groin.
The cauda equina nerves also do other things. In particular they enable function in the legs, bladder, bowel and sexual organs.
Cauda equina syndrome impairment of sensation
Therefore when the cauda equina nerves are compressed and damaged, sensation and function in these areas of the body will be lost. To recap, sensation can be reduced or lost in:
The legs
Buttocks
Perineum
Anus
External genitals
Urethra
Groin
The impairment of sensation can feel different for different people. There may be a tingling feeling akin to pins and needles. Or there may be a burning sensation, or the feeling that water is being poured onto the skin. Or the area may feel numb, or there may be a complete loss of sensation so that the patient cannot even feel a pin-prick. In almost all cases, the patient will say that it feels 'weird' or 'odd', even if they cannot describe specifically the exact sensation.
Other symptoms
Along with sensory impairment, cauda equina syndrome will also cause dysfunction in the bladder, bowel and sexual organs. This can lead to symptoms such as:
Constipation and incontinence
Difficulty emptying the bladder
Inability to achieve erection/orgasm
Is sensory impairment permanent?
The loss of sensation will be very disconcerting and can significantly affect someone's life. For example, not being able to feel your legs and feet properly can cause mobility issues, necessitating the use of a wheelchair.
However, sensory impairment can be reversed if surgery is performed quickly enough. Decompression surgery is needed before the nerves been irreparably damaged – something which can happen in as little as 48 hours. Unfortunately if this operation is not carried out in time, the patient's symptoms can be permanent – including their loss of sensation.
Has this happened to you?
If you have suffered permanent injuries because your cauda equina syndrome was not operated upon in time, you could be entitled to compensation. Contact us for more information.
Please contact us if you would like to discuss your situation. Please call us free on 0800 234 3300 (or from a mobile 01275 334030) or complete our Online Enquiry Form.

---
Testimonials
"Before we contacted you we had no real idea that we had grounds for a medical negligence claim but after speaking to you if became clear that Wendy was indeed treated poorly. Chris took the time to explain what was happening and kept us to speed. Our deepest gratitude to you all and Chris in particular."
"I would like to say a big thank you to you for making this whole process easy and relatively painless. You kept me informed throughout and you were always polite and courteous in all forms of communication. I would not hesitate to recommend you to friends and family, so a really big thank you and I wish you all the best in the future."
» Read More Medical Negligence Testimonials?

Free Cauda Equina Claim Guide