Cauda Equina Syndrome Articles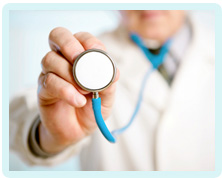 Sciatica In Both Legs
Bilateral sciatica is a red flag symptom of cauda equina syndrome. If this was missed by medical practitioners, delaying your cauda equina syndrome treatment, you could be entitled to make a claim. Contact us for more information.
Bilateral sciatica – a red flag symptom
Sciatica is when the sciatic nerve is irritated, causing pain to radiate through the lower back, buttocks and leg(s).
Unilateral sciatica is when the pain is present in just one leg. Bilateral sciatica is when the pain is present in both legs.
Unilateral sciatica is uncomfortable but it is not usually indicative of a serious underlying condition. On the other hand, bilateral sciatica is a cause for concern as it is a 'red flag symptom' of cauda equina syndrome.
Cauda equina syndrome and red flag symptoms
Cauda equina syndrome is when the cauda equina nerves, which sit at the bottom of the spine, are compressed. The nerves become damaged and lose function.
The condition results in certain symptoms which are known as 'red flags' – so-called they act as a warning sign. The red flag symptoms of cauda equina syndrome are:
Bilateral sciatica
Numbness and tingling in the legs
Numbness around the perineum, genitals and buttocks
Urinary dysfunction
Bowel dysfunction
Sexual dysfunction
Acting on bilateral sciatica
If a patient presents to a medical setting with bilateral sciatica and other red flag symptoms of cauda equina syndrome, action must be taken immediately. Cauda equina syndrome is a medical emergency because the nerves can become irreversibly damaged within days. Decompression surgery is therefore required as a matter of urgency.
A patient must be asked about the history of their symptoms. A neurological examination should then take place to ascertain the level of neurological dysfunction. If the results of the clinical examination are consistent with cauda equina syndrome, an MRI scan must be performed the same day, or early the next day. Once the images confirm cauda equina syndrome, the patient should undergo emergency decompression surgery.
Bilateral sciatica missed
Bilateral leg sciatica with pins and needles should lead to an emergency MRI scan. If your red flag symptoms were missed by medical practitioners, meaning opportunities to diagnose your cauda equina syndrome were missed, you could be eligible to compensation.
For more information on claiming compensation for cauda equina syndrome, please get in touch with us at Glynns Solicitors. We specialise in cauda equina claims and can say whether you have been failed by medical practitioners.
Please contact us if you would like to discuss your situation. Please call us free on 0800 234 3300 (or from a mobile 01275 334030) or complete our Online Enquiry Form.

---
Testimonials
"Before we contacted you we had no real idea that we had grounds for a medical negligence claim but after speaking to you if became clear that Wendy was indeed treated poorly. Chris took the time to explain what was happening and kept us to speed. Our deepest gratitude to you all and Chris in particular."
"I would like to say a big thank you to you for making this whole process easy and relatively painless. You kept me informed throughout and you were always polite and courteous in all forms of communication. I would not hesitate to recommend you to friends and family, so a really big thank you and I wish you all the best in the future."
» Read More Medical Negligence Testimonials?

Free Cauda Equina Claim Guide