Cauda Equina Syndrome Articles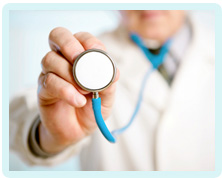 Saddle Paraesthesia/Saddle Anaesthesia
Cauda equina syndrome is associated is saddle paraesthesia and saddle anaesthesia. In this article we explain what these terms mean and how they are linked to cauda equina syndrome.
The saddle area
The 'saddle area' is not a term most people would use when talking about the body, but it is a term commonly used by medical practitioners. It describes the parts of the body that would come into contact with a saddle, were you riding a horse. Thus the saddle area includes the groin, perineum and buttocks.
Saddle paraesthesia
Paraesthesia is the medical way of saying tingling and numbness. Paraesthesia is often described by a patient as feeling like pins and needles. Saddle paraesthesia is therefore tingling around the perineum, buttocks and groin.
Saddle anaesthesia
Anaesthesia is the medical description for the loss of sensation. This can refer to total numbness, or a reduction in sensation (so that pressure can be felt, but the sensation is positively abnormal). Saddle anaesthesia is therefore the loss or reduction of sensation around the perineum, buttocks and groin.
Saddle paraesthesia/saddle anaesthesia and cauda equina syndrome
As mentioned above, saddle anaesthesia and paraesthesia are associated with a neurological condition called cauda equina syndrome.
Cauda equina syndrome is when something – such as a slipped disc – compresses the cauda equina nerves at the base of the spine. The nerves are easily damaged by compression, and within a short space of time neurological dysfunction will occur.
Neurological dysfunction will manifest itself through certain symptoms. The cauda equina nerves provide sensation and function to the saddle area, as well as the legs, genitals and pelvic organs.
This means that when the cauda equina nerves are compressed and damaged, the saddle area will begin to lose sensation. Without treatment, the nerves will become increasingly harmed and the patient's symptoms will deteriorate. Ultimately there can be a complete loss of sensation.
Someone with cauda equina syndrome may experience just saddle anaesthesia, just saddle paraesthesia, or their symptoms may progress from one to the other.
Red flag symptoms not detected
Saddle paraesthesia/anaesthesia are red flag symptoms of cauda equina syndrome. It is vital that medical practitioners take note of a patient's symptoms and suspect cauda equina syndrome. The condition is a medical emergency, so an urgent MRI scan is needed to confirm a diagnosis.
If the red flag symptoms of cauda equina syndrome are not acted upon, causing a patient to suffer further injuries, there could be grounds for a compensation claim. Contact us for more information.
Would You Like Assistance from Specialist Medical Negligence Claims Solicitors?
Early legal assistance can be vital so please contact us if you would like to discuss your situation. Please call us free on 0800 234 3300 (or from a mobile 01275 334030) or complete our Online Enquiry Form.

---