Cauda Equina Syndrome Articles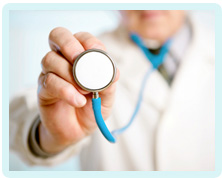 Reduced Sensation – Cauda Equina Syndrome?
Cauda equina syndrome is associated with reduced sensation around the buttocks, perineum, genitals, legs and urethra. If you suspect you have cauda equina syndrome, you need to go straight to hospital.
Cauda equina syndrome lost sensation
Amongst other functions, the cauda equina nerves provide sensation to the lower limbs, pelvic and sexual organs, and to the perineum.
When the cauda equina nerves are compressed, as happens in cauda equina syndrome, the sensation in these areas will be affected.
At first, the patient will find that these body parts feel 'strange' and will describe some form of altered sensation. Typically, the patient will say it 'doesn't feel quite right'.
He/she may not be able to feel urine passing through the urethra when voiding, and will only know that fluid is being passed by looking/listening for evidence of urination.
Afterwards, female patients may describe reduced sensation when wiping. There may be similar issues when passing a stool.
At first the patient may be aware of the need to pass urine or a stool, because there is still sensation in the bladder and rectum. This leads them to sit on the toilet, preventing an episodes of incontinence.
But the longer cauda equina syndrome continues, the more severe the loss of sensation will become. Consequently there may be episodes of incontinence, where the patient has urinated/passed a stool without even realising. Often they will notice that their clothes are wet, and only then do they realise that it is urine.
There can also be numbness around the buttocks, legs and in between the legs.
Other symptoms of cauda equina syndrome
Reduced sensation around the buttocks, perineum and genitals is a key indicator of cauda equina syndrome. Medical practitioners call such symptoms 'red flag symptoms' because they offer a clear warning sign that cauda equina syndrome is present.
Other red flag symptoms of cauda equina syndrome include:
Pain in the lower back and both legs
Urinary dysfunction
Bowel dysfunction
Sexual dysfunction
Gait disturbance – e.g. foot drop
Acting on red flag signs of cauda equina syndrome
When a patient presents to a medical environment with the red flag symptoms of cauda equina syndrome, an emergency MRI scan should be arranged. If cauda equina syndrome is confirmed, emergency decompression surgery is needed.
If this care provided within 24 hours of the onset of symptoms, the patient can enjoy complete (or near complete) recovery of bladder function and perineal sensation. But if there is a delay, even of just 48 hours, the patient can suffer a constellation of long-term issues. These can include incomplete bladder emptying, leaking of urine, reduced rectal sensation and tone, reduced sensation in perianal region causing sexual dysfunction, and mobility problems.
Legal advice
If there was a delay in decompressing your cauda equina syndrome, causing you to suffer complications which could have been avoided, please get in touch with us to discuss a compensation claim.
Please contact us if you would like to discuss your situation. Please call us free on 0800 234 3300 (or from a mobile 01275 334030) or complete our Online Enquiry Form.

---
Testimonials
"Before we contacted you we had no real idea that we had grounds for a medical negligence claim but after speaking to you if became clear that Wendy was indeed treated poorly. Chris took the time to explain what was happening and kept us to speed. Our deepest gratitude to you all and Chris in particular."
"I would like to say a big thank you to you for making this whole process easy and relatively painless. You kept me informed throughout and you were always polite and courteous in all forms of communication. I would not hesitate to recommend you to friends and family, so a really big thank you and I wish you all the best in the future."
» Read More Medical Negligence Testimonials?

Free Cauda Equina Claim Guide