Cauda Equina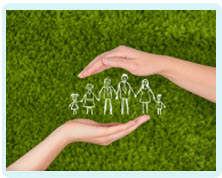 Recent Cauda Equina Compensation Claims
Delays in MRI referrals and surgery for cauda equina syndrome continue to cause disability and misery for those affected and often provide justification for a compensation claim.
Below we review some of our recent cauda equina syndrome clients and the medical delays which have turned their lives upside-down.
One recent client's symptoms were assessed by both her GP and a physiotherapist on several occasions but neither considered an emergency referral for an MRI scan to be necessary. The reporting of her eventual MRI scan also seems to have been delayed. By the time our client saw a consultant, it was too late for surgery to make much difference to her outcome and she has been left with bladder and mobility problems.
Developing cauda equina syndrome symptoms after the birth of her child, another client visited Accident and Emergency. Unfortunately, she was diagnosed with sciatica and sent home. She was given no red flag warnings. Although her symptoms deteriorated and she was unable to walk due to the pain, an emergency doctor still failed to organise an MRI scan. Our client has been left with severe bowel and bladder symptoms.
When our client started to develop the symptoms of cauda equina syndrome following back surgery, medical professionals put her symptoms down to the effects of surgery. In fact, she had a blood clot which was causing compression of her cauda equina nerves. The delay in organising surgery has caused her to be left with loss of mobility and severe bladder problems.
With increasing pain in her lower back, legs and buttocks, our client visited her GP but was sent home with pain relief. As she developed more cauda equina syndrome symptoms such as urinary problems, she returned to the GP. She underwent an examination, but no referral was made. The lengthy delay in surgery has left our client with extensive bowel, bladder and mobility problems meaning that she has been unable to return to work.
Medical negligence
If you or a loved one have been left with severe, on-going problems due to a delay in diagnosing or treating your cauda equina syndrome, contact us to discuss your situation with a specialist medical negligence solicitor.
Please call us on 0800 234 3300 (or from a mobile 01275 334030) or complete our Online Enquiry Form.

---