Cauda Equina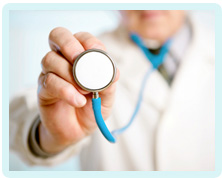 Poor Prognosis After Cauda Equina Syndrome
If you have a poor prognosis after cauda equina syndrome, you will want to know whether anything more could have been done to save your nerves.
Unfortunately there are times when medical delays are directly responsible for a bad outcome, and in such cases the patient is entitled to compensation for the pain and suffering they have endured.
Life after cauda equina syndrome
Once more than two years has passed since your cauda equina syndrome, it is likely that your neurological situation will be permanent. Any symptoms that you have will continue in the long-term and may not improve any further.
These symptoms can be very difficult to live with. In medical terms, there may be permanent sacral nerve numbness in the S1 to S4 dermatomes. This will cause bladder, bowel and sexual dysfunction, along with chronic pain syndrome with neuropathic-type pains in the legs and lumbar spine.
All this can render you severely disabled and largely housebound. Such issues can be compounded by depression and anxiety, which almost invariably arise when someone is trying to come to terms with their injuries.
Chronic cauda equina syndrome can also be associated with significant weight gain, as it can be difficult to engage in exercise due to your physical restrictions. Leg and ankle weakness will make things particularly difficult as you will be vulnerable to trips and falls. This vulnerability will intensify with age due to the natural muscle wasting that happens during older age.
Because of these physical restrictions, it may be necessary to move to single-storey accommodation, or make adaptations to the home with things such as a stair lift or walk-in shower.
Compensation for your injuries
A poor outcome after cauda equina syndrome, such as that described above, will be very difficult to accept. This will be especially true if medical errors contributed towards the extent of your nerve injuries.
Cauda equina syndrome must be treated as quickly as possible – ideally within 24 hours of the onset of symptoms. If you reported your symptoms to a GP, out-of-hours-service or hospital but immediate action was not taken, you could be the victim of medical negligence.
To find out if you can claim compensation, please get in touch with us today. If you are facing a poor prognosis from cauda equina syndrome, it is possible that medical mistakes contributed towards your current condition.
We will be able to advise you on your legal position in an initial enquiry, which is free of charge and obligation.
Call us now for a free, no obligation assessment on 0800 234 3300 (or from a mobile 01275 334030) or complete our Online Enquiry Form.

---