Cauda Equina Syndrome Articles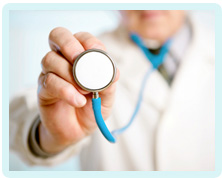 Permanent Cauda Equina - Effects on Lifestyle
Permanent cauda equina syndrome can have a serious impact upon everyday life. If your life has been affected in this way, and you think medical error is to blame, you could be entitled to claim compensation. Contact us for more information.
Cauda equina syndrome effects on lifestyle
If not treated quickly enough, the symptoms of cauda equina syndrome will be permanent. This will undoubtedly turn the patient's life upside down, as their physical condition cannot fail to impact upon their day-to-day activities.
For example, the patient may have difficulty walking due to ankle weakness, immobility, pain and clumsiness. Walking distance may be limited to just a few metres, and even then a walking aid may be needed (such as crutches). In severe cases the patient will be wheelchair-bound for some, or all, of the time.
Because of this, the patient's home may have to be adapted with banisters, steps and rails. Sometimes the patient will be forced to move house because they are unable to navigate a flight of stairs. A normal car may have to be replaced with a mobility vehicle, which is hand-controlled.
Sometimes the pain will be exacerbated by long periods of sitting or standing. This means the patient will be unable to drive long distances.
There may be issues with regards to self-caring, particularly in relation to toileting, washing and dressing. Such difficulties can extend to household chores, with the patient unable to stand for long enough to cook, clean or garden. Consequently the patient will need continual care and support. Certain tasks will also have to be delegated, be it to a family member or paid help.
The patient may suffer with bowel and/or bladder incontinence. This can make any activity outside the home a daunting prospect, as any accident could occur while out in public. This can impact upon the patient's ability to go out shopping, go on holiday, go to work, take their children to school/attend school events, or participate in exercise and other hobbies.
The patient will often describe themselves as being fatigued, particularly if their pain causes sleep disturbance.
Due to numbness around the genitals and perineum, there may be a total loss of libido and sexual function. This can leave someone with a very limited sex life, which can in turn put relationships under enormous strain.
As a result of all the problems described above, the patient usually finds that he/she spends most of their time at home. Often this contributes towards feelings of depression, uselessness and frustration.
It is worth noting that the patient's level of disability will increase with age. This is because of age-related wasting, during which any neurological disability will magnify. The patient may then become completely immobile.
Claim compensation
If your life has been affected in this way because cauda equina syndrome was not diagnosed and treated quickly enough, you could be entitled to pursue a claim for compensation. Contact us for more information.
Please call us free on 0800 234 3300 (or from a mobile 01275 334030) or complete our Online Enquiry Form.

---
Testimonials
"Before we contacted you we had no real idea that we had grounds for a medical negligence claim but after speaking to you if became clear that Wendy was indeed treated poorly. Chris took the time to explain what was happening and kept us to speed. Our deepest gratitude to you all and Chris in particular."
"I would like to say a big thank you to you for making this whole process easy and relatively painless. You kept me informed throughout and you were always polite and courteous in all forms of communication. I would not hesitate to recommend you to friends and family, so a really big thank you and I wish you all the best in the future."
» Read More Medical Negligence Testimonials?

Free Cauda Equina Claim Guide