Cauda Equina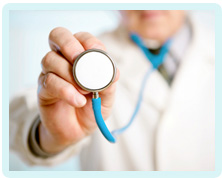 Paralysis After Cauda Equina Syndrome
If cauda equina syndrome is not treated in time, the patient could be left paralysed from the waist down.
Cauda equina syndrome
Cauda equina syndrome is a condition that affects the cauda equina nerves at the base of the spine. It is when the nerves become injured and lose function due to being compressed by something such as a slipped disc, an abscess, a spinal tumour or a narrow spinal canal. The cauda equina nerves serve the lower limbs, bladder, rectum, genitals and saddle area. When cauda equina syndrome develops, function and sensation in these areas will be lost.
Treating cauda equina syndrome
Cauda equina syndrome is treated with a surgical procedure called decompression. For treatment to be effective, treatment must be given as early as possible, before the patient loses their ability to pass urine (called complete cauda equina syndrome). If treatment is not carried out in time, the patient's condition will not improve and the symptoms they are suffering will be permanent.
Cauda equina complications
The long-term complications of cauda equina syndrome can include:
Paralysis in the lower limbs
Sensory abnormalities in the lower limbs, buttocks, rectum, perineum and genitals
Bladder dysfunction
Bowel dysfunction
Sexual dysfunction
Paralysis after cauda equina syndrome
The paralysis associated with cauda equina syndrome can vary in severity from patient to patient. Some will be able to move around with the use of walking aids, while some will be bound to a wheelchair. The loss of both function and sensation will be particularly problematic, as will foot drop – where the foot cannot flex and so drags along the floor. There can also be a debilitating level of pain that radiates down the back and through the legs.
Paralysed because of delays in treatment
A poor outcome is more likely in patients who experience a delay in diagnosis and treatment. Cauda equina syndrome is relatively rare, but medical practitioners should still be able to diagnose and manage the condition within a reasonable amount of time. If you were subject to delays in the management of your cauda equina syndrome and you have been left paralysed as a result, you could be the victim of medical negligence.
Speak to a solicitor
To speak to a solicitor about cauda equina syndrome and medical negligence, please get in touch with us at Glynns Solicitors. We specialise in cauda equina claims and get tell you whether you are entitled to compensation.
Call us now for a free, no obligation assessment on 0800 234 3300 (or from a mobile 01275 334030) or complete our Online Enquiry Form.

---