Cauda Equina Syndrome Articles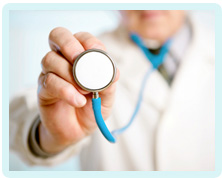 Numbness In The Genitals – Cauda Equina Syndrome
Numbness in and around the genitals is a concerning symptom that could indicate cauda equina syndrome.
Cauda equina syndrome
Cauda equina syndrome is a neurological condition, meaning it involves the nerves. More specially, it involves the cauda equina nerves which are located at the bottom of the spine.
The cauda equina nerves enable function and sensation in the pelvic organs, urethra, genitals, peri-anal region and lower limbs. If the cauda equina nerves become damaged for any reason, function and sensation across these areas will be lost.
That is why cauda equina syndrome is associated with numbness in the genitals, which can include the testicles, penis, vagina, clitoris and perineum.
Please call us free on 0800 234 3300 (or from a mobile 01275 334030) or complete our Online Enquiry Form if you believe that you may have been the victim of medical negligence.
"Thank you so much for your hard, dedicated work on my case. Throughout the whole process I have never been left not understanding proceedings. It has been a privilege to have you and your firm represent me and I cannot thank you enough for the result.""
Mr. M.
There are various reasons why the cauda equina nerves might become damaged. The most frequent cause is a slipped vertebral disc that is pressing on the nerves. Other causes include a tumour or abscess on the spine, an infection, inflammation or stenosis (narrowing) of the spinal canal.
Does genital numbness mean I have cauda equina syndrome?
Genital numbness does not necessarily equate to cauda equina syndrome. For cauda equina syndrome to be diagnosed, the patient will need to have other symptoms associated with cauda equina nerve compression, such as:
Lack of sensation when urinating
Urinary difficulties, such as poor flow, inability to fully empty the bladder and episodes of incontinence
Reduced anal tone
Weakness, numbness and/or tingling in the legs, buttocks and perineum
Bowel dysfunction
If a patient has a number of these symptoms, it is a strong indication that he/she has cauda equina syndrome.
Not referred for loss of sensation
It is worth noting that cauda equina syndrome can be a progressive condition, so that a patient may only have lower back pain to begin with, but then develops further problems such as genital numbness with urinary difficulties.
When additional symptoms arise, the patient must be sent to hospital – even if he/she has already had an MRI scan or has previously been discharged from hospital, as it may be that the patient now has cauda equina syndrome (when he/she didn't before).
Numbness, tingling and the loss of sensation is a red flag symptom of cauda equina syndrome. It is a significant symptom that should prompt medical practitioners to arrange a same-day orthopaedic assessment.
If a patient reports a history of genital numbness along with other symptoms consistent with cauda equina syndrome, there must be an immediate referral to a specialist. A failure to do so will amount to a breach of duty.
Make a legal claim
If your cauda equina syndrome was not diagnosed and treated quickly enough, please get in touch to find out if you can make a legal claim.
Please contact us if you would like to discuss your situation. Please call us free on 0800 234 3300 (or from a mobile 01275 334030) or complete our Online Enquiry Form.
"The service which I have received has been amazing. I cannot thank Lucy enough for her help and support. A big thank you Lucy."
Mr. P.

---
Testimonials
"Before we contacted you we had no real idea that we had grounds for a medical negligence claim but after speaking to you if became clear that Wendy was indeed treated poorly. Chris took the time to explain what was happening and kept us to speed. Our deepest gratitude to you all and Chris in particular."
"I would like to say a big thank you to you for making this whole process easy and relatively painless. You kept me informed throughout and you were always polite and courteous in all forms of communication. I would not hesitate to recommend you to friends and family, so a really big thank you and I wish you all the best in the future."
» Read More Medical Negligence Testimonials?

Free Cauda Equina Claim Guide