Cauda Equina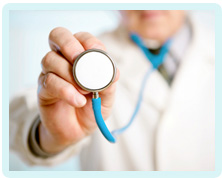 Neurological Losses in Cauda Equina Syndrome
Cauda equina syndrome causes a number of neurological losses. In this article we explore what these neurological losses are and why they happen.
Cauda equina syndrome neurological losses
Cauda equina syndrome will lead to reduced neurological function. This will result in certain physical symptoms, including:
Impaired bladder sensation
Impaired urethral sensation
Impaired rectal sensation
Reduced sensation in the genitals/perineum/anus
Reduction in anal tone
Impaired sensation in the buttocks, legs and feet
Weakness in the legs and feet
Why do cauda equina syndrome cause neurological losses?
Cauda equina syndrome causes these symptoms because the cauda equina nerves at the bottom of the spine have become compressed. Compression can occur due to things such as a slipped disc, a spinal tumour or an abscess.
Whatever happens to be squashing the nerves, the effect will be the same: the nerves will become damaged and will not function normally. The cauda equina nerves have several jobs, including providing sensation/enabling movement in the bladder, rectum, legs and feet.
And that is precisely why the aforementioned symptoms arise: because the nerves that serve these areas of the body have been injured and are not working properly.
Are neurological losses permanent?
The neurological losses associated with cauda equina syndrome can be reversed, but only if decompression surgery is performed before the nerves become too badly damaged.
Every patient is different – some will suffer an extreme disc prolapse that immediately causes complete cauda equina syndrome, where the nerves are irreparably harmed. But most will not progress to complete cauda equina syndrome until they have been experiencing symptoms for around 24 to 48 hours.
If decompression surgery is carried out quickly enough, the patient's symptoms can resolve, or will at least be greatly improved. However, a delay in care will mean that the nerves are badly injured and treatment will not repair the situation. These patients will sadly have neurological losses for the rest of their lives.
Delay in treatment because of medical errors
If you have suffered neurological injuries because doctors did not diagnose and treat your cauda equina syndrome before your condition became complete, you could be the victim of negligence. This means you would be entitled to pursue a claim against those at fault, at the end of which you would be awarded a sum of compensation to reflect the damages sustained.
To find out more about claiming compensation for cauda equina syndrome, please contact us today.
Call us now for a free, no obligation assessment on 0800 234 3300 (or from a mobile 01275 334030) or complete our Online Enquiry Form.

---
Testimonials
"Before we contacted you we had no real idea that we had grounds for a medical negligence claim but after speaking to you if became clear that Wendy was indeed treated poorly. Chris took the time to explain what was happening and kept us to speed. Our deepest gratitude to you all and Chris in particular."
"I would like to say a big thank you to you for making this whole process easy and relatively painless. You kept me informed throughout and you were always polite and courteous in all forms of communication. I would not hesitate to recommend you to friends and family, so a really big thank you and I wish you all the best in the future."
» Read More Medical Negligence Testimonials?

Free Cauda Equina Claim Guide