Cauda Equina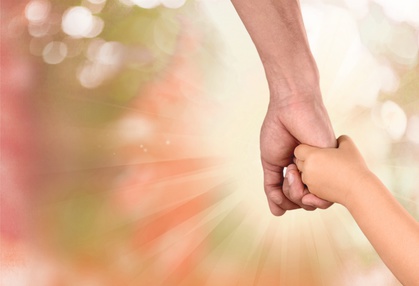 Negligent Medical Care of Cauda Equina Syndrome
A successful recovery from cauda equina syndrome can often depend on the efficiency and competence of the medical professionals involved. Failure to recognise the symptoms and a delay in taking action can leave the patient with permanent disability.
An individual who is developing cauda equina syndrome requires a prompt and skilled medical response at key moments in the treatment of this appalling condition.
Early diagnosis
Cauda equina syndrome needs to be diagnosed at the earliest stage possible. Caused by the compression of the cauda equina nerves at the base of the spine, the severity of the patient's symptoms and loss of function can increase as the compression worsens. Consequently, medical professionals who encounter a patient with the possible early symptoms of this debilitating condition should be particularly cautious and, where there is any suspicion that the patient might be developing cauda equina syndrome, an emergency MRI scan should be requested. A failure to do this or to warn the patient of the red flag symptoms might be regarded as poor quality care.
Diagnosis confirmation
A patient who has been referred for an emergency MRI scan should be dealt with promptly, within hours rather than days. If their local medical facility does not have the requisite equipment, an emergency transfer should be made to the nearest facility which can undertake an MRI scan. The appropriate staff should also be available at all times to carry out both the scan and the interpretation of the results.
Surgery
Once a diagnosis of cauda equina syndrome has been confirmed, it is likely that the patient will need decompression surgery within hours. If the patient's symptoms have already deteriorated to the point where they have lost bladder sensation, surgery may be considered to be urgent rather than an emergency. However, the timing of surgery can be crucial to the long-term outcome for the patient.
Should a delay occur at this point, and the patient develops complete cauda equina syndrome as a result, the relevant medical professionals may be considered to have acted negligently. It may, in these circumstances, be appropriate to make a claim for compensation.
Medical negligence
It is clear that a delay at any of these key points in the management of the patient's condition can be the cause of a devastating deterioration in outcome.
Patients who suffer from complete cauda equina syndrome are likely to experience a range of physical problems such as bowel and/or bladder incontinence, sexual dysfunction and loss of mobility.
This catastrophic combination of symptoms can be destructive to the person's quality of life and ability to work.
Legal advice
If you or a loved one are struggling with the permanent impact of cauda equina syndrome due to substandard medical care, contact Glynns today.
We have supported numerous clients in claiming compensation for the medical mismanagement of this awful condition and will be very happy to advise you.
Please call us on 0800 234 3300 (or from a mobile 01275 334030) or complete our Online Enquiry Form.

---