Cauda Equina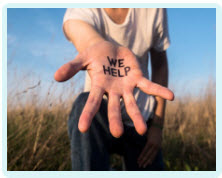 MRI Scans & Cauda Equina Syndrome
The role of the MRI scan is vital in the diagnosis and successful treatment of cauda equina syndrome. Why is it such an emergency?
In order to understand the significance of an MRI scan in the treatment of cauda equina syndrome, it is necessary to understand how the condition develops.
What causes cauda equina syndrome?
Cauda equina syndrome can develop when the cauda equina nerves at the base of the spinal cord become compressed or squashed. This can happen for a variety of reasons such as the herniation of a disc, pushing against the spinal cord or other conditions such as a tumour, inflammation of the spine, spinal stenosis or an infection.
As the nerves become squashed, their ability to function is reduced and the patient starts to experience loss of sensation and loss of movement in the lower body which is served by the cauda equina nerves.
Tell-tale symptoms of cauda equina syndrome
The red flag symptoms of cauda equina syndrome can provide an indication that a patient may have or be developing the condition. These symptoms include the following:
Pain, weakness and/or tingling in one or both legs
Lower back pain
Urinary incontinence or alteration in function
Numbness in the saddle region between the legs
Bowel incontinence
Alteration in sexual experience
Weakness of reflexes in lower limbs, e.g. foot drop
However, although these symptoms are a strong indication that the patient may have cauda equina syndrome, that diagnosis can only be confirmed through an MRI scan of the appropriate region, identifying that, in fact, the cauda equina nerves are being compressed. This is necessary to differentiate nerve compression from an alternative cause of the above symptoms.
An emergency MRI scan
Once a patient starts to develop signs of cauda equina syndrome, a diagnosis is required as a matter of emergency. If there is a delay in diagnosis and a subsequent delay in treatment, the condition could well deteriorate to the point where the patient is less likely to recover their lower body function.
This can lead to a lifetime of double incontinence and disability. The patient may find that they are no longer able to work and that leaving the house and living independently becomes very difficult.
Delayed MRI
A delay in referring a patient for an MRI scan, therefore, can make the difference between a good recovery and a poor outcome.
It can also be the cause of a claim for compensation if it can be proved that it would have been reasonable for the GP or A & E practitioner to have referred the patient for an emergency MRI sooner than in fact happened, and that the patient's outcome is worse because of that.
Speak to a solicitor
If the above situation sounds familiar and you have been left with long-term symptoms of cauda equina syndrome, contact Glynns Solicitors to discuss your case.
We are a team of specialist medical negligence solicitors with considerable experience of supporting successful cauda equina syndrome claims.
Please call us on 0800 234 3300 (or from a mobile 01275 334030) or complete our Online Enquiry Form.

---
Testimonials
"Before we contacted you we had no real idea that we had grounds for a medical negligence claim but after speaking to you if became clear that Wendy was indeed treated poorly. Chris took the time to explain what was happening and kept us to speed. Our deepest gratitude to you all and Chris in particular."
"I would like to say a big thank you to you for making this whole process easy and relatively painless. You kept me informed throughout and you were always polite and courteous in all forms of communication. I would not hesitate to recommend you to friends and family, so a really big thank you and I wish you all the best in the future."
» Read More Medical Negligence Testimonials?

Free Cauda Equina Claim Guide