Cauda Equina Syndrome Articles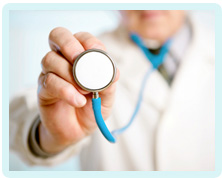 MRI Scan Needed For Cauda Equina Diagnosis
An MRI scan is needed to diagnose cauda equina syndrome. Without a scan, medical practitioners cannot be certain that the nerves are being compressed.
Diagnosing cauda equina syndrome
Cauda equina syndrome is when the cauda equina nerves, located at the base of the spine, are compressed, damaged and lose function.
If function is to be recovered, the condition must be quickly diagnosed and surgical decompression achieved.
The process of diagnosing cauda equina syndrome begins with recognising a patient's symptoms. Cauda equina syndrome causes a collection of symptoms, all of which indicate neurological damage.
The symptoms of cauda equina syndrome are:
Pain that extends down both legs
Numbness around the perineum, buttocks, genitals and groin
Difficulty urinating – can include poor flow, reduced sensation, incomplete emptying of the bladder, and increased frequency
Bowel dysfunction, with either constipation or incontinence
Reduced rectal tone
Sexual dysfunction
When a patient with these symptoms presents to a GP or hospital, a neurological cause should be expected.
Suspicions should be particularly raised if the patient is known to have a slipped disc, a recent history of trauma (such as a car accident), spinal stenosis, spinal tumours/abscess, or ankylosing spondylitis. All these things can cause cauda equina syndrome.
A neurological examination will involve checking reflexes in the lower limbs, testing sensation around the buttocks/perineum, confirming whether there is a loss of rectal tone, and a straight leg raise test.
This clinical examination is an important stage of the diagnostic process, as it will verify the presence of neurological dysfunction. However, only 43% of patients will be correctly diagnosed from a clinical examination alone. Therefore an MRI scan is required, as this will show if the nerves are being compressed. It will also reveal the cause of compression.
An MRI scan should not be delayed. Ideally the patient should have a scan the same day. If the patient attends hospital late at night, it may be necessary to wait until the following day. The patient must not be put on a non-urgent waiting list.
Failure to identify cauda equina syndrome
If there is a failure to diagnose cauda equina syndrome, causing a delay in decompression surgery, there could be a breach of duty. If this has led to a poor outcome, there will be grounds for a medical compensation claim.
To find out if you can claim compensation for cauda equina syndrome, please get in touch with our team of solicitors today.
Please contact us if you would like to discuss your situation. Please call us free on 0800 234 3300 (or from a mobile 01275 334030) or complete our Online Enquiry Form.

---