Cauda Equina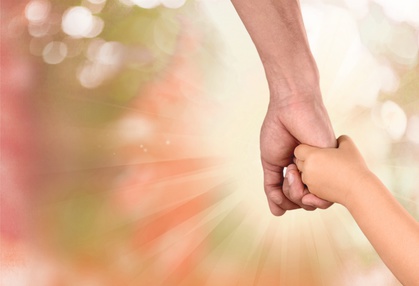 Mobility Losses and Cauda Equina Syndrome Compensation
The loss of mobility which is often associated with cauda equina syndrome can have a devastating practical and financial impact on the individual affected. If this distressing outcome is due to medical delays in either diagnosis or surgery, it may be appropriate to make a claim for compensation.
Mobility issues and cauda equina syndrome
The cauda equina nerves at the base of the spine provide function to and recognise sensation in the lower body. If these nerves become compressed, a loss of function can mean that the lower limbs start to lose sensation and movement.
Foot drop, where the ankle reflexes fail to work leaving the foot to drag, can occur as a result of cauda equina syndrome. This can inevitably mean that walking safely can be very difficult and falls can become a risk. The individual may become reliant on a stick.
Weakness and numbness in the legs, and possible paralysis, can also be a product of the loss of function of the cauda equina nerves and can result in the individual needing to use a wheelchair.
The impact of cauda equina dysfunction
Even disregarding the other possible consequences of CES such as bowel and bladder dysfunction, the effect of the loss of function in the legs can be devastating, causing huge disruption to an individual's life.
Initially, becoming used to dependency on a stick or wheelchair can be both a physical and psychological challenge. The individual's life is likely to be restricted in a variety of ways.
The patient's ability to work may be partly or entirely restricted. Depending on their area of employment and the severity of their combined symptoms, the patient may find that they suffer a significant loss of income. They may have to reduce the amount of work they do. They may have to find an alternative form of employment. They may not be able to work at all.
It is also quite likely that a patient with complete cauda equina syndrome will experience difficulties around the home. Personal care may become complex and the individual may require support.
They may also find that they are unable to function in their own home without significant adjustments being required. They may even have to move to more suitable accommodation, perhaps a single-storey dwelling.
Medical negligence
Due to its capacity to devastate a person's life, cauda equina syndrome requires prompt diagnosis and often needs emergency surgery. If the failings of medical professionals to recognise, diagnose or respond appropriately to an individual's symptoms cause a delay in treatment, the patient may suffer permanent symptoms unnecessarily. In these circumstances, it may be appropriate to make a claim for compensation.
Speak to a specialist solicitor
Here at Glynns we have an experienced, specialist team of medical negligence solicitors, and have supported many clients in making highly-successful claims for cauda equina negligence.
If you or a loved one are suffering log-term symptoms due to medical delays, contact us to talk to one of our team.
Please call us on 0800 234 3300 (or from a mobile 01275 334030) or complete our Online Enquiry Form.

---
Testimonials
"Before we contacted you we had no real idea that we had grounds for a medical negligence claim but after speaking to you if became clear that Wendy was indeed treated poorly. Chris took the time to explain what was happening and kept us to speed. Our deepest gratitude to you all and Chris in particular."
"I would like to say a big thank you to you for making this whole process easy and relatively painless. You kept me informed throughout and you were always polite and courteous in all forms of communication. I would not hesitate to recommend you to friends and family, so a really big thank you and I wish you all the best in the future."
» Read More Medical Negligence Testimonials?

Free Cauda Equina Claim Guide