Cauda Equina Syndrome Articles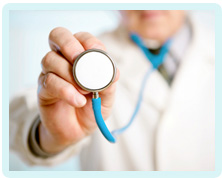 Mistakes Made at A&E during Cauda Equina Diagnosis
If mistakes were made at A&E when you attended with cauda equina syndrome, please get in touch with us today. It may be that the A&E department was negligent, in which case you will be entitled to pursue a claim against the hospital.
For more information on claiming compensation for cauda equina syndrome, please get in touch with our cauda equina lawyers.
Attending A&E with cauda equina syndrome
Many patients with cauda equina syndrome will attend A&E at some point during the course of their condition. It may be that they have seen their GP, but there is a sudden deterioration in symptoms. Or a patient may bypass their GP, instead going straight to A&E. This often happens if the symptoms are severe or arise during the night/at the weekend.
Doctors at A&E deal with a wide variety of medical complaints and a specialist knowledge of cauda equina syndrome is not expected. Nevertheless, doctors working in A&E should certainly have an awareness of the condition and know that a neurological examination is needed before any further decisions are made.
Therefore when a patient presents at A&E with the characteristic symptoms of spinal nerve compression, the attending doctor should immediately consider the possibility of cauda equina syndrome. This is particularly true if the symptoms are bilateral, meaning they affect both legs.
A neurological examination should then follow, which should include a straight leg raise test, a pinprick test, a test of reflexes in the lower limbs and a rectal examination. If the clinical findings of this examination do not support a diagnosis of cauda equina syndrome, a patient may be discharged.
However, the patient must be told to return should their condition worsen, or if further symptoms such as bladder dysfunction and numbness develops. This warning is vitally important.
But if the examination does correspond to a diagnosis of cauda equina syndrome, action must be taken immediately. Primarily, an emergency MRI scan should be arranged. The neurosurgical or orthopaedic team must also be contacted, and the patient admitted under their care.
A&E negligence cauda equina syndrome
Sadly mistakes can be made at A&E, meaning the patient does not go on to have an emergency scan and emergency decompression surgery.
Mistakes can include:
Failing to perform a proper neurological examination
Failing to warn a patient about the red flags of cauda equina syndrome before discharging them
Failing to refer a patient for an emergency MRI scan
Failing to seek the opinion of the neurosurgical/orthopaedic team
If you or your loved one has been subject to such mistakes, causing delays in the diagnosis and treatment of your cauda equina syndrome, there could be a case against the A&E department. Please contact us to find out more about claiming compensation.
Would You Like Assistance from Specialist Medical Negligence Claims Solicitors?
Early legal assistance can be vital so please contact us if you would like to discuss your situation. Please call us free on 0800 234 3300 (or from a mobile 01275 334030) or complete our Online Enquiry Form.

---
Testimonials
"Before we contacted you we had no real idea that we had grounds for a medical negligence claim but after speaking to you if became clear that Wendy was indeed treated poorly. Chris took the time to explain what was happening and kept us to speed. Our deepest gratitude to you all and Chris in particular."
"I would like to say a big thank you to you for making this whole process easy and relatively painless. You kept me informed throughout and you were always polite and courteous in all forms of communication. I would not hesitate to recommend you to friends and family, so a really big thank you and I wish you all the best in the future."
» Read More Medical Negligence Testimonials?

Free Cauda Equina Claim Guide