Cauda Equina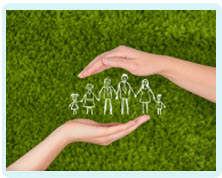 Misdiagnosis of Severe Lower Back Pain in CES
A failure to recognise that severe lower back pain may be an indicator of cauda equina syndrome may lead to a catastrophic outcome and justify a claim for compensation.
Lower back pain may have a variety of underlying causes. It is essential that medical professionals consider all possible factors and undertake a thorough assessment of the patient to ensure that the most debilitating explanation, cauda equina syndrome is ruled out. A failure to do so may leave the patient with double incontinence and loss of mobility.
A diagnosis of muscle pain or sciatica or constipation may mean that the patient returns home without understanding the possible implications of their symptoms and the need to attend hospital as an emergency should they symptoms worsen.
Cauda equina syndrome
Cauda equina syndrome is most likely to present initially as pain in the lower back and legs. Unfortunately, if medical diagnosis and treatment are not sought and achieved promptly, these symptoms may extend to include loss of function of both bladder and bowel as well as loss of sensation and function in the legs and ankle reflexes.
Red flags symptoms of cauda equina syndrome:
Severe lower back pain which may radiate down the leg
Pain and sensation losses in both legs
Altered sensation in the saddle area between the legs and around the anus and buttocks
Altered bladder awareness and sensation
Altered urinary control such as having to strain or leakage or poor flow
Altered bowel function
Altered ankle reflex control
Medical negligence
A failure to suspect the possible diagnosis of cauda equina syndrome and a failure to assess the patient for the red flag symptoms may be regarded as negligent.
A failure to make a referral for an emergency MRI scan when most medical professionals would have considered it to be necessary may be regarded as negligent.
A failure to warn a patient of the red flag symptoms of cauda equina syndrome when that would generally be thought necessary may be regarded as negligent.
Claiming compensation
If a patient suffers long-term disability due to cauda equina syndrome following a misdiagnosis of their symptoms, it may be appropriate to make a claim for compensation.
A successful compensation claim can address the financial issues of income losses and support needs which a patient with cauda equina syndrome may encounter.
Legal advice
Contact Glynns Solicitors, specialists in medical negligence compensation with expertise in cauda equina syndrome claims, to discuss your situation.
Please call us on 0800 234 3300 (or from a mobile 01275 334030) or complete our Online Enquiry Form.

---
Testimonials
"Before we contacted you we had no real idea that we had grounds for a medical negligence claim but after speaking to you if became clear that Wendy was indeed treated poorly. Chris took the time to explain what was happening and kept us to speed. Our deepest gratitude to you all and Chris in particular."
"I would like to say a big thank you to you for making this whole process easy and relatively painless. You kept me informed throughout and you were always polite and courteous in all forms of communication. I would not hesitate to recommend you to friends and family, so a really big thank you and I wish you all the best in the future."
» Read More Medical Negligence Testimonials?

Free Cauda Equina Claim Guide