Cauda Equina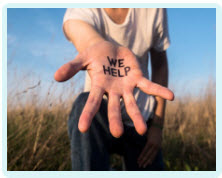 Medical Negligence and Delayed Surgery for Cauda Equina Syndrome
Prompt decompression surgery is vital if a prolapsed disc is pressing on the cauda equina nerves in the lower back. A delay can produce catastrophic results.
Surgery and cauda equina syndrome
If a patient is suffering the pain and neurological effects of pressure on the cauda equina nerves at the base of the spine, surgery to decompress the nerves is key to a positive outcome.
Decompression surgery may take the form of either a laminectomy or a discectomy to relieve the pressure and enable the nerves to function effectively.
A delay in undertaking surgery can mean that the patient's nerve compression and symptoms deteriorate to the point where surgery may be less effective. The patient may be left with what is termed 'complete cauda equina syndrome'.
This debilitating condition can immobilise the patient and render them doubly incontinent, affecting almost every aspect of their life.
The financial impact of such a scenario can be desperate indeed and, if medical delays have contributed to the patient's poor outcome, it might be appropriate to make a claim for compensation from the relevant medical professional.
Diagnosis issues in cauda equina syndrome
Due to the crucial nature of timing in cauda equina syndrome surgery, prompt diagnosis is essential.
Medical professionals need to be aware of the significance of cauda equina syndrome symptoms and the steps which should be undertaken to achieve a good outcome for the patient.
Delays and negligence can take many forms during the diagnosis and treatment process:
The medical professional may not recognise the significance of the patient's symptoms and fail to make an immediate referral for an MRI scan
The medical professional may fail to make a thorough assessment of the patient and thereby miss the red flag symptoms which should warrant emergency treatment
The medical professional may fail to warn the patient of the red flag symptoms which should prompt immediate attendance at Accident and Emergency, thereby allowing time for the patient's symptoms to deteriorate further
The hospital may fail to organise an MRI scan or surgery with sufficient promptness, contributing to a poor long-term outcome.
Contact a medical negligence solicitor
If you or a loved one are suffering the shocking impact of cauda equina syndrome, you should get advice from a specialist solicitor.
Glynns Solicitors have supported many clients who have been left with the effects of this terrible condition due to medical delays. Ring us today and one of our specialist solicitors will be happy to discuss your situation with you.
Please call us on 0800 234 3300 (or from a mobile 01275 334030) or complete our Online Enquiry Form.

---