Cauda Equina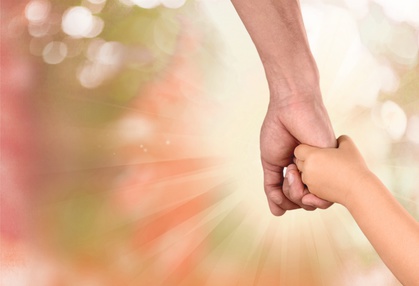 Making a Compensation Claim for Cauda Equina Syndrome Negligence
Substandard care of cauda equina compression may justify a claim for compensation if you have suffered a poor long-term outcome.
Substandard medical care of cauda equina syndrome
If you believe that you have been the victim of substandard medical care of cauda equina syndrome, there may be a number of reasons for your concern:
Your GP or Accident and Emergency practitioner did not recognise your early symptoms of cauda equina syndrome, leading to a misdiagnosis and a delay in accessing an MRI scan
You were given no red flag warnings by your medical professional, meaning that your attendance at hospital was delayed as you did not understand the urgency of your situation
Your MRI scan was delayed due to lack of facilities at your local hospital, allowing time for your condition to deteriorate
Your surgery was delayed, meaning that your symptoms and long-term outcome deteriorated in the intervening period.
The significance of delays in cauda equina syndrome
A delay in the diagnosis and treatment of cauda equina syndrome can sometimes lead to a catastrophic outcome. Caused by the compression of the cauda equina nerves at the base of the spine, CES is usually a progressive condition where increasing compression causes increasing loss of lower body function. Consequently, if the condition can be identified at an early stage, there is a greater chance of preventing further compression and a possibility of recovery of lost function.
Equally, delays in medical care can allow time for the condition to progress further, with worsening compression and greater dysfunction.
The crucial role of the cauda equina nerves in lower body function means that, if the nerves become compressed, the individual can lose control and sensation in the bladder, bowel, genitals and legs.
Making a claim for compensation
If substandard medical care causes a patient to suffer a worse long-term outcome than would otherwise have been the case, the law allows that the individual affected is entitled to compensation. This should restore them to the position they would have enjoyed financially had the negligence not occurred.
If, for example, the victim is now restricted in their capacity to work and, therefore, suffers a loss of income, a successful compensation claim would take that financial loss into account.
A successful compensation claim can also provide the patient with a sense that justice has been done and their poor-quality treatment acknowledged.
Speak to a solicitor
If you or a loved one are struggling with the appalling symptoms of cauda equina syndrome due to substandard medical care, contact Glynns Solicitors, specialists in medical negligence compensation.
Please call us on 0800 234 3300 (or from a mobile 01275 334030) or complete our Online Enquiry Form.

---
Testimonials
"Before we contacted you we had no real idea that we had grounds for a medical negligence claim but after speaking to you if became clear that Wendy was indeed treated poorly. Chris took the time to explain what was happening and kept us to speed. Our deepest gratitude to you all and Chris in particular."
"I would like to say a big thank you to you for making this whole process easy and relatively painless. You kept me informed throughout and you were always polite and courteous in all forms of communication. I would not hesitate to recommend you to friends and family, so a really big thank you and I wish you all the best in the future."
» Read More Medical Negligence Testimonials?

Free Cauda Equina Claim Guide