Cauda Equina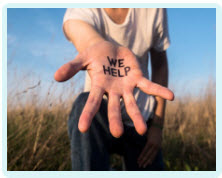 Making a Claim for Cauda Equina Nerve Damage
Damage to the cauda equina nerves can leave a person with severe lower body dysfunction. If the extent of this dysfunction is due to medical delays, it might be appropriate to make a claim for compensation.
The role of the cauda equina nerves
The cauda equina nerves originate at the base of the spine and pass through the pelvic region to the limbs. They are fundamental to the effective functioning of the bowel, the bladder, the sexual organs and the lower limbs. If the cauda equina nerves become damaged, this can affect their ability to work properly and the person affected can suffer permanent and disabling difficulties.
The progression of cauda equina compression
The cauda equina nerves can become damaged and lose their function through being squashed or compressed by a physical problem in the locality of the nerve. This is most often due to a herniated or prolapsed disc but can also occur due to a tumour or inflammation of the spine.
The compression of the nerves is likely to increase over time, causing greater and greater loss of function in the lower body. This means that, if the effects of the compression and their underlying cause are diagnosed promptly, there is a chance that surgery will resolve the compression and prevent any further deterioration in the patient's condition. It is even possible that the patient may recover some lost function.
The later this diagnosis occurs, however, the less likely it is that the patient will recover their function.
Diagnosis
Therefore, it is essential that medical professionals, be it a GP, Accident and Emergency practitioner or a physiotherapist, can recognise the red flag symptoms of this appalling condition, understand the emergency nature of the situation and know that they need to warn patients who are at risk of developing this condition.
A failure to recognise the possible symptoms of cauda equina syndrome or to carry out a thorough assessment in patients with lower back and leg pain, may mean that the patient does not receive the emergency referral they need.
Symptoms indicative of cauda equina syndrome include the following:
Lower back and leg pain, especially bilateral symptoms
Altered sensation in the saddle area and around the genitals and anus
Altered experience of urinating such as having to strain or a poor flow
Medical negligence
If the failure by a medical professional to recognise the symptoms of cauda equina syndrome means that the patient deteriorates between seeing the GP and finally receiving a diagnosis, the relevant medical professional may be regarded as having acted negligently.
If the patient subsequently suffers long-term disabling symptoms which they would not have suffered with an earlier diagnosis, it may be appropriate to make a claim for compensation.
A successful claim can provide recompense for the patient's pain, suffering and any financial losses associated with the delay in diagnosis.
Speak to a solicitor
If you or a loved one are suffering the appalling permanent symptoms of complete cauda equina syndrome due to a delay in diagnosis and treatment, contact Glynns today.
We have supported numerous clients in making successful compensation claims for negligent cauda equina nerve symptoms and would be happy to advise you.
Speak to a solicitor
If you believe that the symptoms you are suffering may have been caused by the failings of your medical practitioners, contact Glynns today to talk to a specialist medical negligence solicitor.
We have supported numerous clients in making highly-successful compensation claims for this appalling condition and will be very happy to advise you.
Please call us on 0800 234 3300 (or from a mobile 01275 334030) or complete our Online Enquiry Form.

---
Testimonials
"Before we contacted you we had no real idea that we had grounds for a medical negligence claim but after speaking to you if became clear that Wendy was indeed treated poorly. Chris took the time to explain what was happening and kept us to speed. Our deepest gratitude to you all and Chris in particular."
"I would like to say a big thank you to you for making this whole process easy and relatively painless. You kept me informed throughout and you were always polite and courteous in all forms of communication. I would not hesitate to recommend you to friends and family, so a really big thank you and I wish you all the best in the future."
» Read More Medical Negligence Testimonials?

Free Cauda Equina Claim Guide