Cauda Equina Syndrome Articles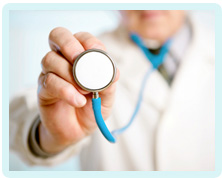 Loss of Sensation – Cauda Equina Syndrome
Cauda equina syndrome will cause a loss of sensation in the legs, buttocks, genitals, perineum and urethra. If the condition is not treated quickly enough, it can be permanent.
Cauda equina syndrome and reduced sensation
Cauda equina syndrome is a neurological condition which happens when the cauda equina nerves are damaged due to compression. A large prolapsed disc is the most common cause of compression, with other potential causes including a spinal tumour and an infection.
The nerve damage will lead to a host of symptoms, one of which includes the loss of sensation. The other symptoms are: pain in the back and legs, urinary dysfunction, sexual dysfunction and bowel dysfunction.
The loss of sensation can spread over time. For instance, it may begin with a strange sensation in the legs, after which the problem can evolve to include the feet and saddle area (the buttocks, perineum and genitals). In cases of acute cauda equina syndrome, the loss of sensation can be very sudden and very severe. Patients often describe their legs giving way after a certain movement, such as getting out of bed or bending over.
There can also be an evolution in the way the legs/buttocks/saddle area feel. The patient may first describe it as feeling 'strange', with a dull, dead sensation. The skin may feel like it is burning or that water is being poured over it. There may also be pins and needles, which is known medically as paraesthesia.
With time this reduced sensation may progress to a complete loss of sensation, so much so that the patient cannot feel their legs, the passing of urine, or the passing of a stool.
Preventing permanent loss of sensation
To prevent the loss of sensation from becoming permanent, medical practitioners must diagnose and treat cauda equina syndrome immediately.
A patient who complains of reduced sensation in between the legs, buttocks and lower limbs should be investigated for cauda equina syndrome. If other clinical features consistent with cauda equina syndrome are present, an urgent referral is needed to an orthopaedic or spinal surgeon.
Once a patient is admitted to hospital, an emergency MRI scan should be carried out. This will confirm whether there is cauda equina compression. If so, the patient must have emergency decompression surgery. If this care is achieved in time, the patient can regain normal sensation, or at least regain a degree of sensation.
If there are delays in the diagnosis and treatment of cauda equina syndrome, the patient will be left with severe neurological impairments – including the permanent loss of sensation.
Legal help
If you have suffered permanent disabilities because cauda equina syndrome was not treated in time, please contact us to find out whether you can take legal action.
Expert legal advice
To find out if you can claim for cauda equina syndrome, please contact us at Glynns Solicitors. We specialise in cauda equina claims and can provide professional legal advice.
Please contact us if you would like to discuss your situation. Please call us free on 0800 234 3300 (or from a mobile 01275 334030) or complete our Online Enquiry Form.

---
Testimonials
"Before we contacted you we had no real idea that we had grounds for a medical negligence claim but after speaking to you if became clear that Wendy was indeed treated poorly. Chris took the time to explain what was happening and kept us to speed. Our deepest gratitude to you all and Chris in particular."
"I would like to say a big thank you to you for making this whole process easy and relatively painless. You kept me informed throughout and you were always polite and courteous in all forms of communication. I would not hesitate to recommend you to friends and family, so a really big thank you and I wish you all the best in the future."
» Read More Medical Negligence Testimonials?

Free Cauda Equina Claim Guide