Cauda Equina - Long Term Effects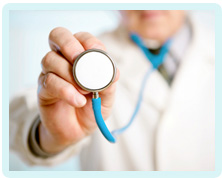 Long Term Effects Cauda Equina Syndrome
Cauda equina syndrome can result in long term effects if not treated quickly enough.
These long term effects can be serious and debilitating. In this article we look at what these long term effects can be and what you can do if you are suffering from cauda equina syndrome.
Can you recover from cauda equina syndrome?
Some patients will make a degree of recovery after cauda equina syndrome. Those who do will find it happens in the first two years following surgical decompression. According to a 1979 study, a small number will continue to regain function for four to five years after surgery.
However, on the balance of probabilities, if three years have passed since the operation it is unlikely that the patient will recover any further. Their symptoms will therefore be permanent.
Long term effects of cauda equina syndrome
The long term effects of cauda equina syndrome can vary from person to person. They can include any of the following:
Bladder dysfunction - bladder dysfunction can mean it is hard to urinate because of a poor flow, or the ability to sense bladder fullness is deranged. If there is significantly disturbed bladder function, the individual will probably be dependent upon intermittent self-catheterisation forever more.
The loss of mobility and hand function that is associated with old age may mean that in the future the bladder will have to be managed with a long-term suprapubic catheter (SPC). Assistance may be needed with changing an SPC, and can be done by a district nurse once every four to six weeks.
Sexual dysfunction - there can be a loss of sensation around the perineum, buttocks and genitals. This can diminish or eradicate sexual sensation, making it difficult to achieve/maintain an erection in male patients or achieve an orgasm. For those men who are unable to achieve or sustain an erection, there are various treatment options such as medication, vacuum devices, injection therapy or penile prosthesis.
Bowel dysfunction - bowel dysfunction can take the form of constipation requiring enemas and manual evacuation, or the loss of sensation/tone in the rectum can cause incontinence.
Leg weakness - there can be leg weakness and patches of reduced/absent sensation in the legs and feet. This can made it very difficult to walk unaided or for long distances.
Foot drop - foot drop is when the foot cannot flex and so drags along the ground. There can be foot drop in one or both feet. This can further hinder mobility, making trips and stumbles more likely.
Delays in treatment
The long term effects of cauda equina syndrome can be reduced or even avoided with immediate surgical decompression. But if there is a delay in treatment, the patient will suffer a degree of dysfunction.
If you have been significant injured because your cauda equina syndrome was not treated quickly enough, you could be entitled to compensation.
Glynns Solicitors specialise in people suffering from cauda equina syndrome. If this is you, or a member of your family, we strongly advise you to contact us as soon as possible.
"Amazing service! I will actually miss speaking and having contact with Alicia. She has provided emotional and professional support throughout."
Ms. F.M
Free Enquiry
Call us now for a free, no obligation assessment on 0800 234 3300 (or from a mobile 01275 334030) or complete our Online Enquiry Form.

---