Cauda Equina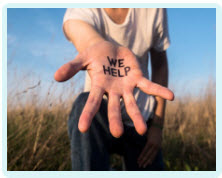 Late Surgery Compensation in Cauda Equina Syndrome
A delay in organising decompression surgery for cauda equina syndrome can prove catastrophic for the patient's long-term outcome. Where this is the case, it may be appropriate to make a claim for compensation.
Developing cauda equina syndrome
Cauda equina syndrome is a progressive condition where surgery at the optimum moment is key to a good patient outcome. Where a patient attends their GP or Accident and Emergency facility already exhibiting the symptoms of complete cauda equina syndrome, a delay in commencing surgery may not be regarded as negligent.
Where the patient is still at the early or incomplete stage of this appalling condition, however, a delay in treatment can mean the difference between recovery and permanent disability. If medical professionals are responsible for the delay, they may be regarded as having provided substandard care.
Once diagnosis is confirmed, a patient with incomplete cauda equina syndrome may need to undergo surgery within hours. If surgery is delayed beyond this timing, their condition may deteriorate before treatment. If this occurs, the resulting disability and the financial losses associated with it may be regarded as the responsibility of the medical professionals. A successful compensation claim can help to provide recompense for those losses and help the patient to cope with the many difficulties their condition is likely to cause them.
Long-term cauda equina syndrome
With long-term disability in the form of double incontinence and loss of mobility, the impact on a person's quality of life and capacity to function can be severe. Many find that they are no longer able to work or that their capacity for work and areas of possible employment are significantly restricted.
An individual's ability to function independently and effectively in their own home can be dramatically compromised. The pressure on both individuals and their wider personal and social connections can be huge.
Making a claim for compensation
If you or a loved one are struggling with the shocking impact of cauda equina syndrome because life-changing surgery was delayed, it may be appropriate to make a claim for compensation.
However, such claims are extremely complex requiring the attention of specialists in both medicine and law.
Here at Glynns, we have a team of experienced solicitors, who are all specialists in medical negligence law with extensive knowledge of cauda equina syndrome claims. Contact us now to talk to an expert about your situation and the suitability of making a claim for compensation.
Please call us on 0800 234 3300 (or from a mobile 01275 334030) or complete our Online Enquiry Form.

---
Testimonials
"Before we contacted you we had no real idea that we had grounds for a medical negligence claim but after speaking to you if became clear that Wendy was indeed treated poorly. Chris took the time to explain what was happening and kept us to speed. Our deepest gratitude to you all and Chris in particular."
"I would like to say a big thank you to you for making this whole process easy and relatively painless. You kept me informed throughout and you were always polite and courteous in all forms of communication. I would not hesitate to recommend you to friends and family, so a really big thank you and I wish you all the best in the future."
» Read More Medical Negligence Testimonials?

Free Cauda Equina Claim Guide