Cauda Equina Syndrome Articles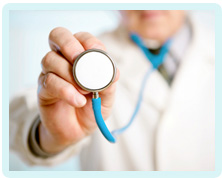 Laminectomy for Cauda Equina Syndrome
A laminectomy is the main operation for cauda equina syndrome. It is commonly referred to as decompression surgery.
The operation is needed on an emergency basis or the patient will sustain permanent nerve damage. If cauda equina syndrome is not treated as a medical emergency, there could be a case of medical negligence.
Laminectomy back operation
A laminectomy is when a lamina – the bone at the back of the spinal vertebrae – is surgically removed. It is needed when the vertebra is pressing upon the surrounding nerves, which can include the cauda equina nerves. Removing the lamina creates more space, relieving the pressure being placed upon the nerves.
During a laminectomy, the patient will be given a general anaesthetic so he/she is unconscious. The surgeon will open up the lower back so the spine can be seen. The lamina that is compressing the nerves will then be removed. Sometimes additional techniques are used alongside a laminectomy, such as a spinal fusion, to strengthen the spine.
Laminectomy for cauda equina syndrome
A laminectomy is a type of decompression surgery. It is the operation of choice for cauda equina syndrome, which is when the cauda equina nerves in the lower back are being compressed. Other types of operation can be used for cauda equina syndrome, but the surgeon must have the relevant experience if he/she chooses to do a different procedure.
The decompression surgery is considered an emergency for cauda equina syndrome, because the nerves can become severely damaged within days. Ideally the operation is needed within 24 hours of the onset of symptoms. Unfortunately permanent damage can occur within 48 hours, so a two-day delay in treatment can leave the patient with long-term disabilities.
Laminectomy delayed
If decompression surgery for cauda equina syndrome is delayed, the standard of the patient's care should be investigated. If medical errors caused the delay in surgery, there could be a case of medical negligence. This is because medical practitioners should promptly diagnose cauda equina syndrome and know that immediate treatment is required.
A failure to provide this standard of care will amount to medical negligence. If you or your loved one has a suffered as a result of medical negligence, there could be grounds for a compensation claim. For more information, you need to speak to a solicitor who specialises in this area of law.
Expert legal advice
To talk to a medical negligence solicitor, please contact us at Glynns Solicitors.
Please call us free on 0800 234 3300 (or from a mobile 01275 334030) or complete our Online Enquiry Form.

---
Testimonials
"Before we contacted you we had no real idea that we had grounds for a medical negligence claim but after speaking to you if became clear that Wendy was indeed treated poorly. Chris took the time to explain what was happening and kept us to speed. Our deepest gratitude to you all and Chris in particular."
"I would like to say a big thank you to you for making this whole process easy and relatively painless. You kept me informed throughout and you were always polite and courteous in all forms of communication. I would not hesitate to recommend you to friends and family, so a really big thank you and I wish you all the best in the future."
» Read More Medical Negligence Testimonials?

Free Cauda Equina Claim Guide