Cauda Equina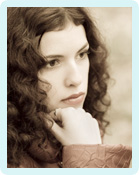 Is Recovery Possible From Cauda Equina Syndrome?
Cauda Equina Syndrome is a rare but serious condition that requires emergency treatment if the patient is to have the best possible chances of recovery. If you fear that you may have Cauda Equina, the question of recovery will be uppermost in your mind.
What is Cauda Equina Syndrome?
Cauda Equina Syndrome is a condition which can occur when the nerves at the base of the spinal cord (the lumbar region) become compressed. This can cause loss of nerve function leading to numbness around the buttocks and in the legs, pain in the lower back and dysfunction of the bowel and bladder.
What can influence the level of recovery?
Surgery can be used to treat Cauda Equina Syndrome. However, it is widely felt that the best long-term outcome is seen when surgery is carried out promptly and certainly before the development of the syndrome becomes 'complete' (meaning that there is painless retention of urine in the bladder). Indeed, if the nerves are decompressed shortly after symptoms appear, a patient has a good chance of making a full recovery. This is because the nerves will not be irreparably damaged. The nerve cells will be able to regenerate, and while this may take up to a year or more, a patient can go on to regain full function once again. Some people may even notice an improvement in symptoms immediately after surgery.
However, some specialists suggest that, for surgery to be successful, it must occur within 24 - 48 hours of the onset of symptoms.
Long-term effects when treatment is delayed
Unfortunately, if compression continues for too long, the nerves will be severely damaged and they will not repair. In such an event, the patient will be left with long-term effects. These can include:-
Bladder problems, causing loss of control when urinating with possible need to use a catheter
Bowel problems, including possible loss of control and incontinence
Sexual functioning problems, such as numbness during intercourse or erectile dysfunction
Numbness around the buttocks and between the legs
On-going lower back and leg pain
Partial or total paralysis.
Why might treatment be delayed?
Treatment might be delayed for a number of reasons. It is possible that the patient may not realise that they are experiencing the symptoms of cauda equina or understand the significance of those symptoms. It is also possible that the patient may feel too embarrassed to mention symptoms pertaining to the genital region or think that those symptoms are irrelevant.
It is also possible, however, that treatment might be delayed due to failures in diagnosis or planning. The clinician may fail to mention the symptoms or to ask the patient the appropriate questions. They may inaccurately reassure the patient that the symptoms are insignificant.
Furthermore, treatment may be delayed due to failure to recognise and act on the urgency of the situation.
If you feel that your treatment was delayed and that you have suffered long-term negative effects as a result, you may be entitled to make a claim for compensation. Please get in touch with us to see if you have been the victim of medical negligence.
Please call us on 0800 234 3300 (or from a mobile 01275 334030) or complete our Online Enquiry Form.

---
Testimonials
"Before we contacted you we had no real idea that we had grounds for a medical negligence claim but after speaking to you if became clear that Wendy was indeed treated poorly. Chris took the time to explain what was happening and kept us to speed. Our deepest gratitude to you all and Chris in particular."
"I would like to say a big thank you to you for making this whole process easy and relatively painless. You kept me informed throughout and you were always polite and courteous in all forms of communication. I would not hesitate to recommend you to friends and family, so a really big thank you and I wish you all the best in the future."
» Read More Medical Negligence Testimonials?

Free Cauda Equina Claim Guide