Cauda Equina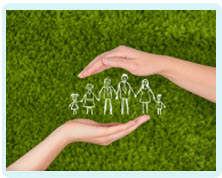 Is Delayed Surgery for Cauda Equina Syndrome Negligent?
The timing of surgery for Cauda Equina Syndrome appears to be fundamental to the long-term patient outcome and debate continues as to exactly when surgery is urgent or a matter of emergency.
Complete and incomplete cauda equina syndrome
It is generally considered that patients who are developing cauda equina syndrome require surgery whilst their condition is still 'incomplete'.
'Incomplete' cauda equina syndrome is where the patient still retains some bladder sensation and control. Once the patient loses bladder sensation and control they are said to be in 'painless retention of urine' and may be incontinent. This would then be termed 'complete' cauda equina syndrome.
The likely improvement to be provided by decompression surgery once the patient has developed 'complete' cauda equina syndrome is thought to be less than had they undergone surgery prior to deterioration to the complete stage.
Given that cauda equina syndrome can, in some circumstances, develop gradually, it is vital that the patient receives diagnosis and surgery at the 'incomplete' stage where they still have a chance of recovering any nerve function which they have already lost.
If the patient does not present to their medical professional until they have already reached the 'complete' stage, surgery may be considered to be less urgent and a delay may not signify a poorer outcome.
Cauda equina syndrome symptoms
A patient with complete cauda equina syndrome is likely to suffer some or all of the following symptoms:
Bladder incontinence
Bowel incontinence
Sexual dysfunction
Restriction or loss of mobility
On the other hand, a patient who undergoes decompression surgery whilst they still retain some bladder function may recover from their other symptoms. Their cauda equina nerves at the base of the spine may recover sufficiently to be able to function again.
Medical negligence
Consequently, a patient who suffers complete cauda equina syndrome due to a delay in surgery, despite medical professionals having had the opportunity to treat the patient at an earlier stage, might be considered to have received substandard treatment.
The medical professionals responsible for the delay, whether that is the GP, the Accident and Emergency practitioner, the radiographer or the surgical specialist might be regarded as having acted negligently.
In these circumstances, it might be appropriate for the patient to make a claim for compensation.
Seek legal advice
If you wish to make a compensation claim regarding diagnosis and treatment of cauda equina syndrome, you need specialist legal advice.
Here at Glynns Solicitors, we handle over one hundred cauda equina syndrome inquiries every year and would be very happy to advise you as to the best way forward.
Please call us on 0800 234 3300 (or from a mobile 01275 334030) or complete our Online Enquiry Form.

---
Testimonials
"Before we contacted you we had no real idea that we had grounds for a medical negligence claim but after speaking to you if became clear that Wendy was indeed treated poorly. Chris took the time to explain what was happening and kept us to speed. Our deepest gratitude to you all and Chris in particular."
"I would like to say a big thank you to you for making this whole process easy and relatively painless. You kept me informed throughout and you were always polite and courteous in all forms of communication. I would not hesitate to recommend you to friends and family, so a really big thank you and I wish you all the best in the future."
» Read More Medical Negligence Testimonials?

Free Cauda Equina Claim Guide