Cauda Equina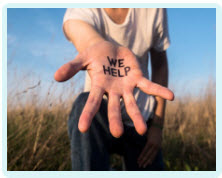 Is Bladder Incontinence after CES Negligent?
If a patient has been left with no bladder control due to cauda equina syndrome, it may be that their medical care has been substandard. If medical delays contributed to the patient's poor outcome, it may be appropriate to pursue a claim for compensation.
Poor bladder function can be a significant indicator of cauda equina syndrome. If a diagnosis of this appalling condition is not made in time, this dysfunction can become permanent and disabling.
Possible bladder symptoms which might indicate that a patient is developing cauda equina syndrome could include the following:
Loss of awareness of needing to urinate
Difficulty in starting to urinate
Reduced sensation when urinating
Poor urinary flow
Difficulty in fully emptying the bladder
Episodes of leakage or bladder incontinence
If a patient is suffering symptoms such as these alongside lower back and leg pain, they may require an emergency MRI scan to assess the underlying cause of their symptoms.
It is possible that they are experiencing compression of their cauda equina nerves at the base of the spine, leading to increasing nerve dysfunction. Since these nerves control sensation and movement in the lower body, this dysfunction can cause difficulties with urination.
Long-term impact of bladder incontinence
In a practical sense, bladder incontinence can be highly-debilitating. Leakage from the bladder can be extremely embarrassing. Many people with cauda equina syndrome learn to self-catheterise as a way of trying to control their bladder function and prevent uncontrolled leakage.
They are also likely to want to be close to a toilet at all times which can make travelling and working very difficult.
An individual with complete cauda equine syndrome is also likely to be suffering with other distressing symptoms such as bowel incontinence, sexual dysfunction and reduced mobility.
Compensation claims
A compensation claim may be an appropriate course of action if it is clear that, had medical professionals acted with greater promptness, the patient would not have been left with these symptoms.
If the patient attended medical professionals, maybe the GP or Accident and Emergency, with symptoms indicative of cauda equina syndrome but did not receive a timely response, such as an emergency MRI scan and emergency surgery, those professional may be considered to have been negligent.
When a patient has possible CES symptoms but still has some bladder sensation and control, it is crucial that they receive a diagnosis and, if necessary, surgery, as a matter of emergency.
If delays in medical responses mean that the patient's bladder symptoms deteriorate prior to surgery, there is a possibility that they may suffer a significantly worse outcome and be left with complete cauda equina syndrome and bladder incontinence.
In these circumstances, a claim for compensation may be appropriate.
Legal advice
If you or a loved one are struggling with the shocking and debilitating symptoms of cauda equina syndrome due to failings in medical care, contact Glynns Solicitors to talk to a specialist medical negligence solicitor.
Please call us on 0800 234 3300 (or from a mobile 01275 334030) or complete our Online Enquiry Form.

---
Testimonials
"Before we contacted you we had no real idea that we had grounds for a medical negligence claim but after speaking to you if became clear that Wendy was indeed treated poorly. Chris took the time to explain what was happening and kept us to speed. Our deepest gratitude to you all and Chris in particular."
"I would like to say a big thank you to you for making this whole process easy and relatively painless. You kept me informed throughout and you were always polite and courteous in all forms of communication. I would not hesitate to recommend you to friends and family, so a really big thank you and I wish you all the best in the future."
» Read More Medical Negligence Testimonials?

Free Cauda Equina Claim Guide