Cauda Equina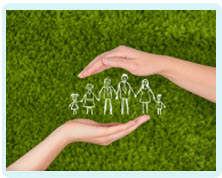 Incomplete Cauda Equina Syndrome Symptoms
Diagnosing and treating cauda equina syndrome whilst it is still 'incomplete' can be crucial in determining the patient's outcome. So, what is 'incomplete' cauda equina syndrome and why does it matter?
Incomplete cauda equina syndrome
The term 'incomplete cauda equina syndrome' refers to a specific point in the development of the condition, in particular in relation to the way in which the compressed nerves are affecting the patient's control of urine.
At its incomplete stage, a patient with cauda equina syndrome should still have some bladder sensation and control, although that experience is likely to be different to their normal bladder function. For example, it may be that they have to strain to wee or that they have difficulty in completely emptying their bladder. It may be that the flow is different and that they have less sensation of the need to wee. However, there is likely to still be some awareness and some control.
Surgery and incomplete cauda equina syndrome
This stage of development is referred to as CES-I and is generally considered the point at which the timing of surgery is most crucial.
Because the patient still retains some neurological function, surgery is required as an emergency in order to try to prevent further loss of function and, possibly, to restore some of the lost function.
If a delay in surgery means that the patient's condition deteriorates to the point of loss of urinary sensation and control, it would seem that there is a reduced chance of recovery of function.
If a person presents to A and E with 'incomplete' symptoms of cauda equina syndrome, they should undergo an MRI scan as a matter of emergency and then, if the scan confirms a diagnosis of compressed cauda equina nerves, they require emergency surgery to decompress the nerves.
Complete cauda equina syndrome
If a patient is not diagnosed with cauda equina syndrome at the 'incomplete' stage, their condition may deteriorate to 'complete' cauda equina syndrome - or CES-R.
At this stage, the patient is likely to have lost urinary sensation and control. They may not know that they need to wee and may, therefore, retain urine. They may also release urine without control, having become incontinent.
The patient is, of course, likely to be experiencing other symptoms, too, such as numbness in the saddle area between the legs and possible weakness or pain in one or both legs. They may also be struggling with control of their bowels and sexual function.
However, the urinary function is frequently taken as the key indicator of the development of the condition and the associated urgency of surgery.
Delayed Surgery
Where delayed diagnosis or surgery has allowed a patient to deteriorate from the 'incomplete' to the 'complete' stage of the condition, meaning that the outcome of decompression surgery may be less positive, the medical practitioners involved might be considered to have been negligent in their care.
In this situation, it may be appropriate for the patient to make a claim for compensation.
Glynns Solicitors have considerable experience of pursuing successful cauda equina syndrome claims and would be happy to discuss your situation with you.
Please call us on 0800 234 3300 (or from a mobile 01275 334030) or complete our Online Enquiry Form.

---
Testimonials
"Before we contacted you we had no real idea that we had grounds for a medical negligence claim but after speaking to you if became clear that Wendy was indeed treated poorly. Chris took the time to explain what was happening and kept us to speed. Our deepest gratitude to you all and Chris in particular."
"I would like to say a big thank you to you for making this whole process easy and relatively painless. You kept me informed throughout and you were always polite and courteous in all forms of communication. I would not hesitate to recommend you to friends and family, so a really big thank you and I wish you all the best in the future."
» Read More Medical Negligence Testimonials?

Free Cauda Equina Claim Guide