Cauda Equina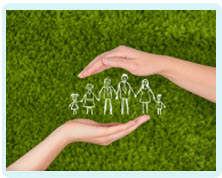 I Have Cauda Equina Syndrome due to Lack of MRI Facilities
A timely MRI scan can be absolutely crucial in determining the outcome for a patient with cauda equina syndrome. A failure to undertake a scan as a matter of emergency may be considered as substandard care.
Why does an MRI scan matter?
Symptoms of cauda equina syndrome
A patient with early symptoms of cauda equina syndrome may make a good recovery if their surgery is undertaken early enough. If diagnosis and surgery are delayed, however, the patient may be left with complete cauda equina syndrome and the associated symptoms of double incontinence and loss of mobility.
It is clear, therefore, that the role of the MRI scan can make the difference between a patient experiencing a functioning and independent future or a lifetime of disability.
Organising an MRI scan
If a medical professional considers that their patient may be developing cauda equina syndrome, they should refer that patient for an emergency MRI scan at the nearest facility. If that facility cannot offer an MRI scan, a transfer to another facility should be arranged as a matter of emergency regardless of the time of day in order to try to preserve the patient's lower body function.
A delay in carrying out this action, leading to a deterioration in the patient's symptoms and a worse long-term outcome may be regarded as negligent. It may be appropriate to make a claim for compensation in these circumstances.
Other MRI issues
We have also noticed that a cauda equina syndrome diagnosis can be delayed due to lack of staffing to carry out an MRI scan or delays in the reporting of the results.
Both of these situations may be regarded as negligent and, if they result in a poorer outcome for the patient, may justify a compensation claim.
Speak to a solicitor
If you or a loved one are suffering with the permanent, debilitating symptoms of cauda equina syndrome, it is likely that you are also experiencing a reduction or loss of income.
If your complete cauda equina syndrome is due to delays in organising your MRI scan, contact us today to talk to a specialist medical negligence solicitor about making a claim.
Please call us on 0800 234 3300 (or from a mobile 01275 334030) or complete our Online Enquiry Form.
<

---